Chinese logic -46 生物 | 动物 | 植物 | 微生物
waveChinese
15th July 2016
Man is the warmest place to hide.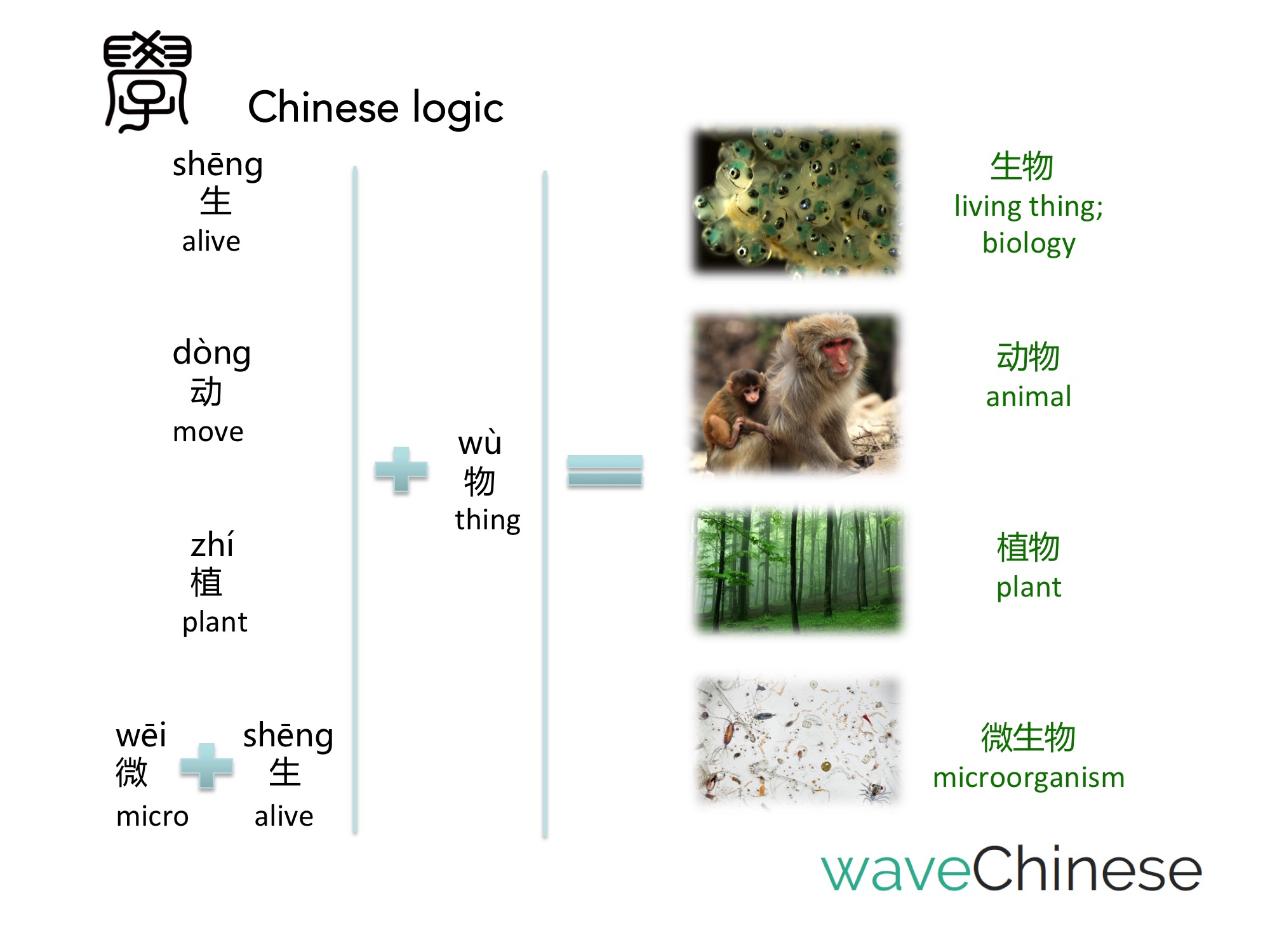 DIALOGUE
儿子:爸爸,今天我们上科学课了。
爸爸:怎么样?
儿子:很有意思!原来生物包括动物、植物和微生物三种,不光是动物和植物。
爸爸:对,动物和植物我们看得见、摸得着,但是微生物只有用显微镜才能看得见。
儿子:嗯,不过我们老师说有的微生物是肉眼可见的。
TRANSLATION
Son: Dad, we had a science class today.
Dad: How was it going?
Son: That's very interesting! Living things include animals, plants, and microorganisms, not just animals and plants.
Dad: Right, we can see and touch animals and plants, but you can only see microorganisms with a microscope.
Son: Well, however, our teacher said some of the microorganisms are visible to the naked eye.
Original free Chinese learning materials made by experienced native Chinese tutors!
‍