Chinese logic -45 报纸 | 卫生纸 | 抽纸 | 餐巾纸
waveChinese
14th July 2016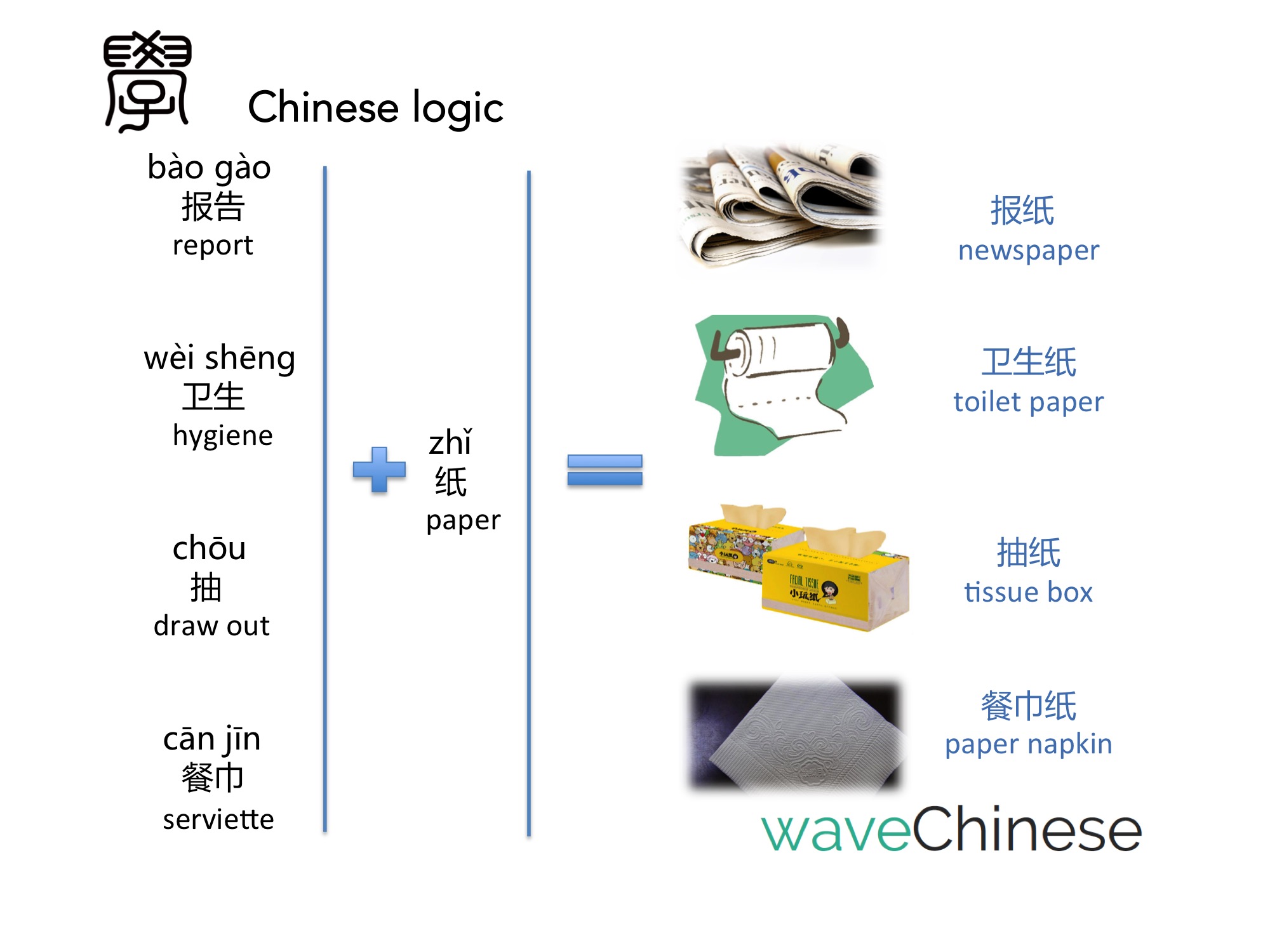 DIALOGUE
在家
女儿:妈妈,我们家的卫生纸在哪儿?楼上卫生间没有纸了。
妈妈:在那个柜子里。顺便帮我拿两小包餐巾纸,装到我的包里。
女儿:没问题!爸爸呢?
妈妈:在楼下看报纸。早饭在餐桌上。你赶快去吃。
女儿:好的。……哎呀,妈妈,你看弟弟,他把一盒抽纸全抽出来了!扔得到处都是!
TRANSLATION
At home
Daughter: Mom, where is our toilet paper? There is no toilet paper in the washroom upstairs.
Mom: In that cupboard. Get two small packets of napkins for me and put them in my bag.
Daughter: No problem! Where is Dad?
Mom: He is reading a newspaper downstairs. Breakfast is on the table. Go to have breakfast quickly.
Daughter: Okay. ... Oh, mom, look at my younger brother, he took out the whole box of tissues and threw them everywhere!
‍‍Original free Chinese learning materials made by experienced native Chinese tutors!‍‍