Chinese logic 56 胖 瘦 粗 细 厚 薄
waveChinese
23rd June 2017
According to the 'A4 Waist Challenge', a functional definition of thin would be paper held vertically and fat held horizontally...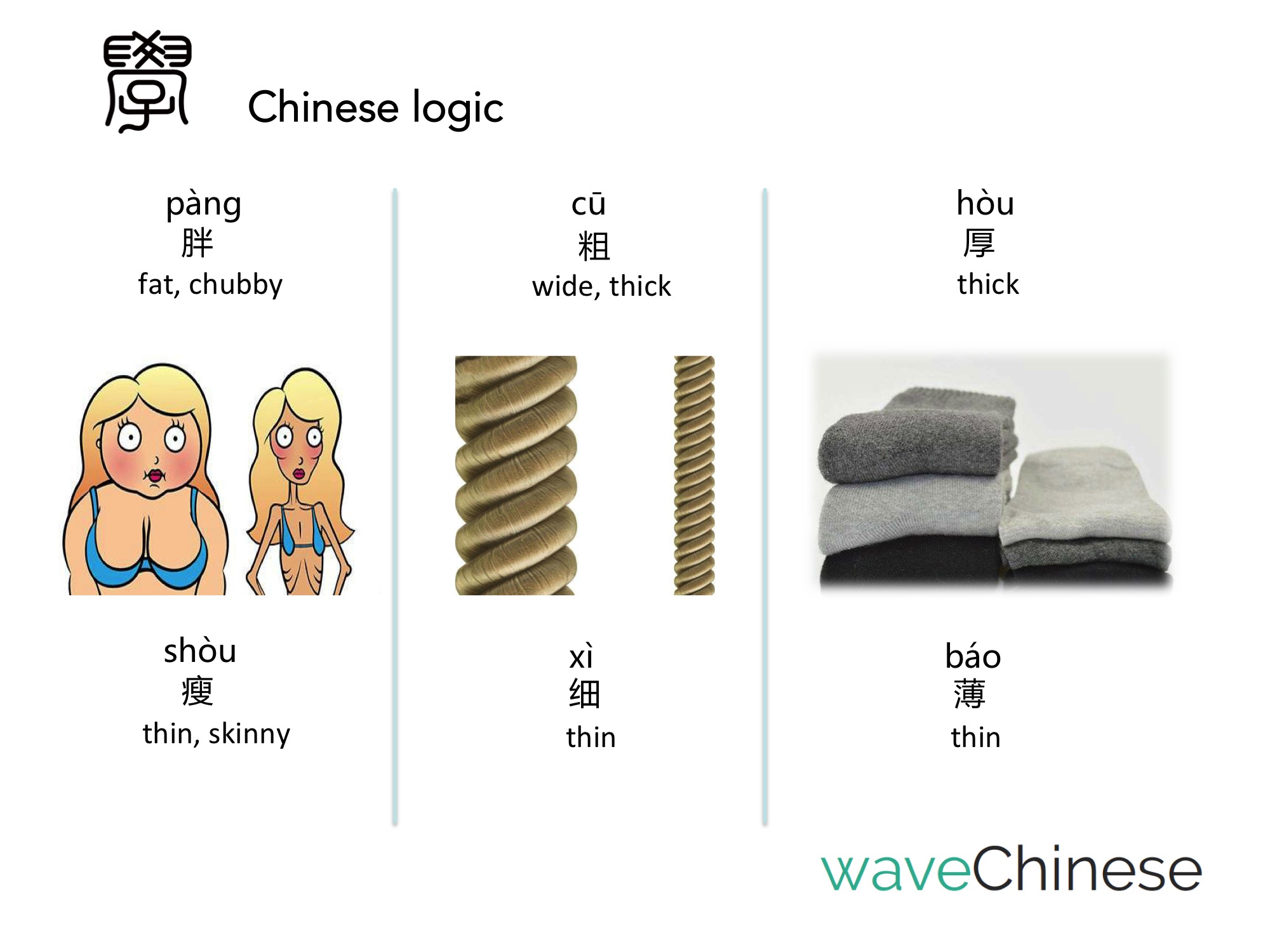 DIALOGUE 对话 duìhuà
在健身房更衣间
A:我很久没来锻炼了,胖了很多。你怎么瘦了这么多?
B:我最近天天来锻炼身体,所以瘦了一些。
A:你的腿比以前细了。
B:好像是,不过胳膊还是比较粗。
A:你今天穿得有点多呀!
B:是,里面一件薄毛衣,外面一件厚外套。
TRANSLATION
In the dressing room of the gym
A: I haven't exercised for a long time and gained much weight. How could you lose so much weight?
B: I do exercises here every day recently, so I've lost some weight.
A: Your legs are thinner than before.
B: I guess, but my arms are still kind of thick.
A: You wear a bit too much today!
B: Yes, a light sweater inside and a thick coat outside.
Original free Chinese learning materials made by experienced native Chinese tutors!