Chinese logic -44 空调
waveChinese
12th July 2016
Air conditioners, along with wi-fi is a basic human need in China.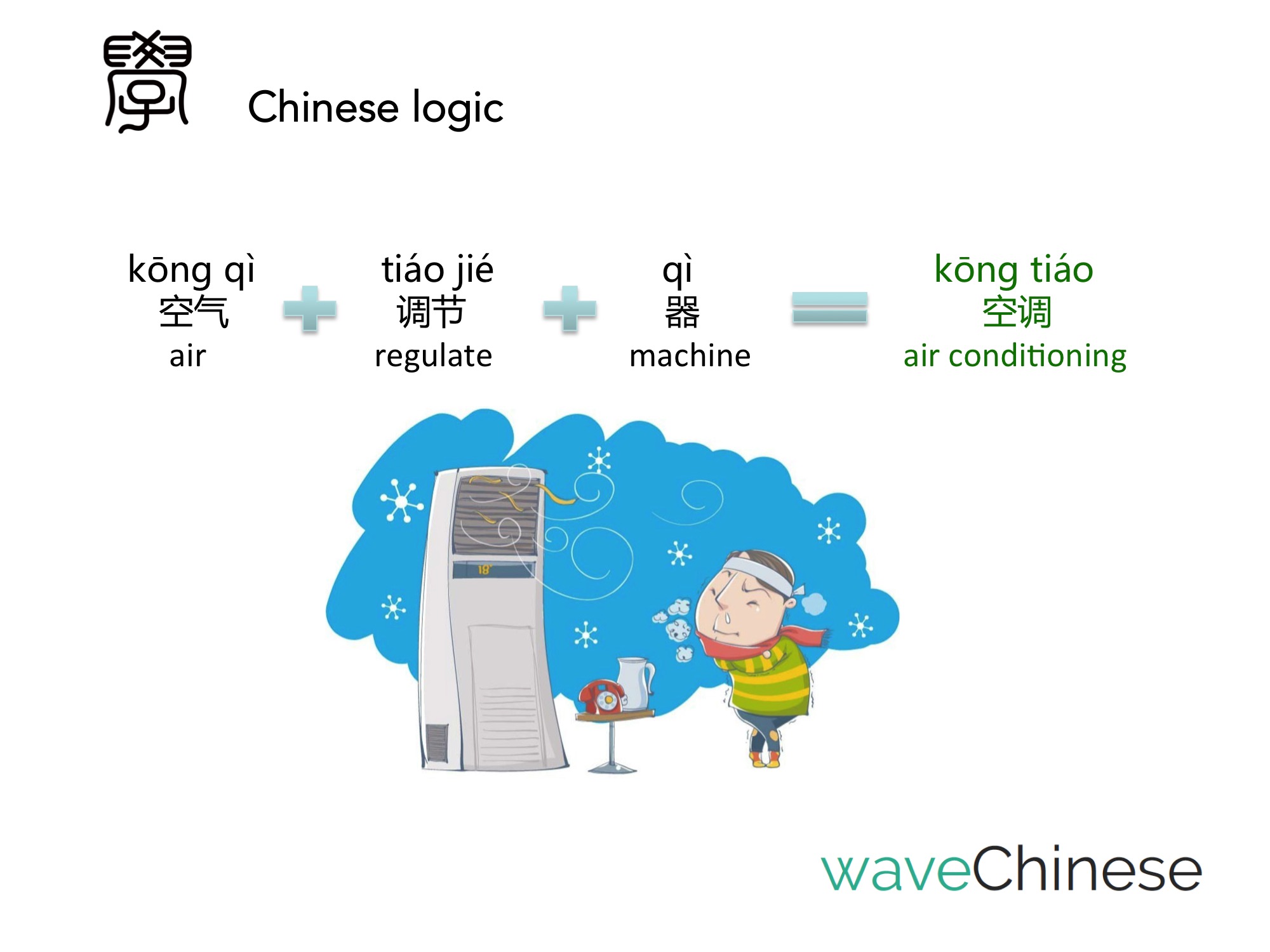 DIALOGUE
在新房
未婚夫:亲爱的,你看,我把我们需要的所有东西都买好了!
未婚妻:所有东西吗?
未婚夫:没错!
未婚妻:我看你忘了一样很重要的东西。
未婚夫:什么?
未婚妻:夏天必须用的。
未婚夫:啊!空调!差点儿忘了。还得买四个空调。客厅一个大的,其他三个房间三个小的。
未婚妻:对。
TRANSLATION
In the new house
Fiance: Dear, look, I bought everything we need!
Fiancee: Everything?
Fiance: That's right!
Fiancee: You forgot an important thing, in my opinion.
Fiance: What's that?
Fiancee: Something we must use in summer.
Fiance: Ah! Air conditioning! I almost forgot about it. We also have to buy four air conditioners, a big one for the living room, three small ones for the other three bedrooms.
Fiancee: Right.
‍‍Original free Chinese learning materials made by experienced native Chinese tutors!‍‍