Chinese logic -10 面粉 | 奶粉 | 洗衣粉
waveChinese
17th May 2016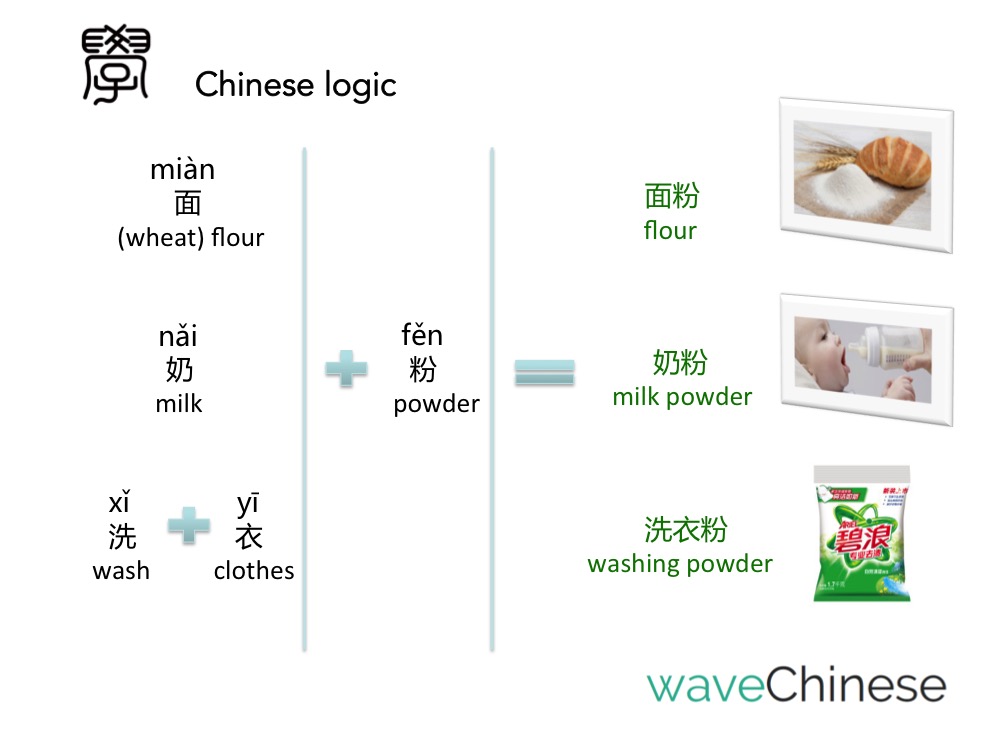 DIALOGUE
在朋友家
妈妈A:这个面条太好吃了!你用什么面粉做的?
妈妈B:"好麦"面粉。我们家一直用这个面粉。
妈妈A:我知道这个牌子。以前用过几次。不过我做的面条没有你做的好吃。对了,你家宝贝喝什么牌子的奶粉?
妈妈B:你看,这个。我让澳大利亚的好朋友帮我买的。
妈妈A:这个奶粉好吗?
妈妈B:我那个朋友说很好。她家孩子也喝这个。我觉得不错。
妈妈A:对了,你知不知道澳大利亚人用什么牌子的洗衣粉?
妈妈B:跟咱们差不多。我那个好朋友用"碧浪",我也用"碧浪"。这个洗衣粉很好用。洗得很干净,而且洗好的衣服总是看起来很新。
妈妈A:我还没用过这个。我下次试试。
TRANSLATION
At a friend's house
Mom A: The noodles are delicious! What flour did you use?
Mom B: "Good Wheat." We always use this flour.
Mom A: I knew this brand. I've used it several times before. But the noodles I made are not as delicious as yours. By the way, which brand of baby milk powder do you use?
Mom B: Look, this one. I asked my good friend in Australia to buy it for me.
Mom A: Is this power good?
Mom B: My friend said it's nice. Her children drink it as well. I think It's okay.
Mom A: By the way, do you know what washing powder Australian people use?
Mom B: They are almost the same as us. My good friend uses "Ariel," and so do I. This washing powder works well. The laundry gets very clean and always looks new.
Mom A: I haven't used it yet. I will try it next time.
Original free Chinese learning materials made by experienced native Chinese tutors!