Chinese logic -20 机器人 | 超人 | 小黄人
waveChinese
31st May 2016
Minions!!!!!!!!! Mike drop.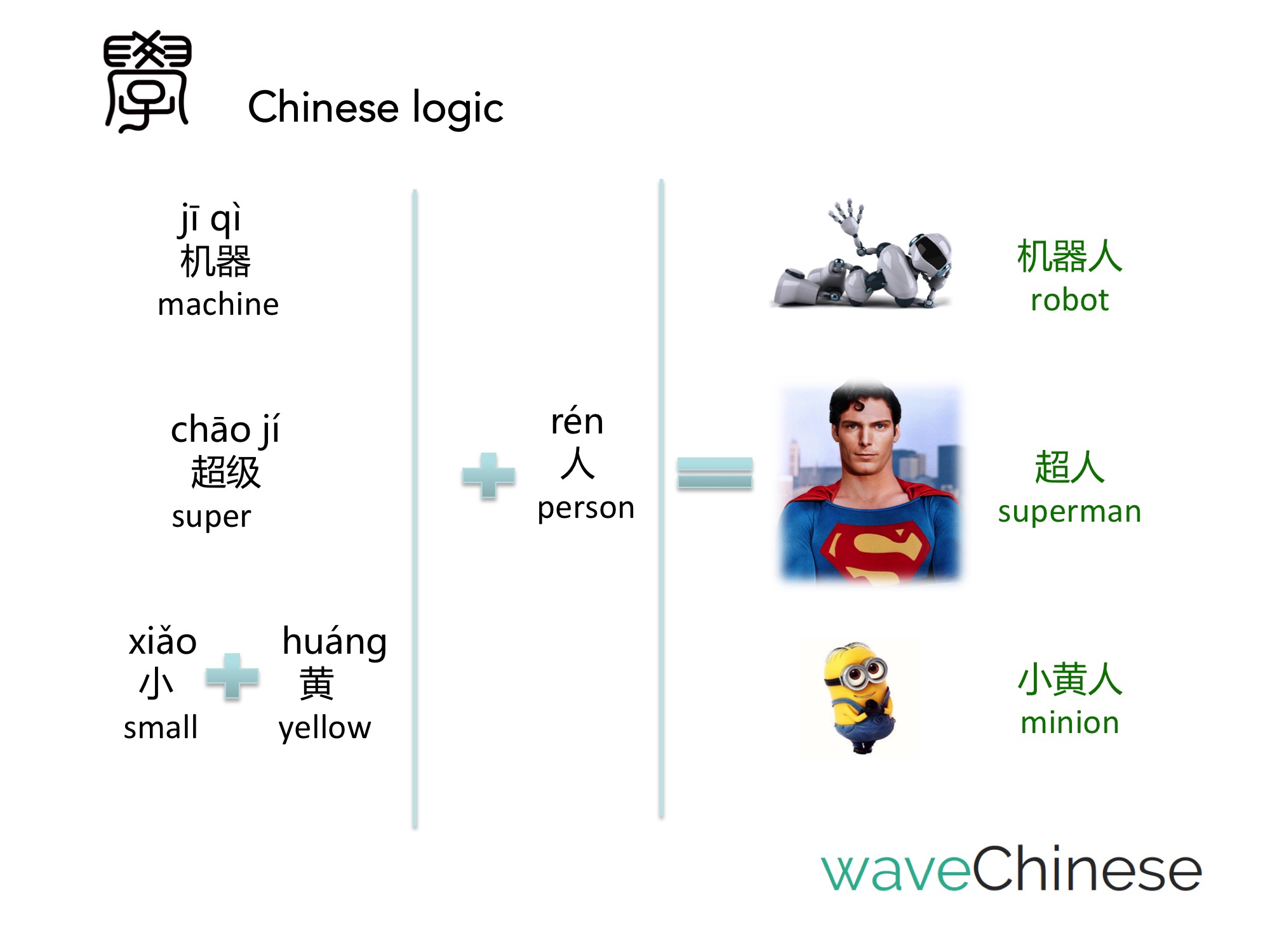 DIALOGUE
妈妈:儿子,你看,这是什么?
儿子:哇,小黄人。这是我的生日礼物吗?
妈妈:对!
儿子:谢谢妈妈!妈妈,小黄人是机器人吗?
妈妈:可能吧。它看起来很像机器人,不过比较可爱。
儿子:妈妈,你觉得机器人厉害还是超人厉害?
妈妈:我不知道。你觉得呢?
儿子:超人应该比较厉害。超人会飞,机器人不会飞。
妈妈:不过超人会变老,机器人不会变老,而且机器人会越来越聪明。
儿子:以后机器人可能也会飞。
妈妈:对!
儿子:看来还是机器人更厉害。
TRANSLATION
Mom: Son, look, what is this?
Son: Wow, it's a minion. Is it my birthday present?
Mom: Yes!
Son: Thank you, mom! Mom, ls minion a robot?
Mom: Maybe! It looks really like a robot, but cuter.
Son: Mom, robots, and Supermans, which are more powerful in your opinion?
Mom: I don't know. What do you think?
Son: Supermans should be more powerful. Supermans can fly, but robots can't.
Mom: However, Supermans will get old, but robots won't, and robots will get smarter and smarter.
Son: Robots may also fly in the future.
Mom: Right!
Son: I think robots are more powerful after all.
Original free Chinese learning materials made by experienced native Chinese tutors!