Chinese logic -43 吊灯 | 吊扇 | 吊床 | 吊车
waveChinese
12th July 2016
Hang in there, sweet hammock.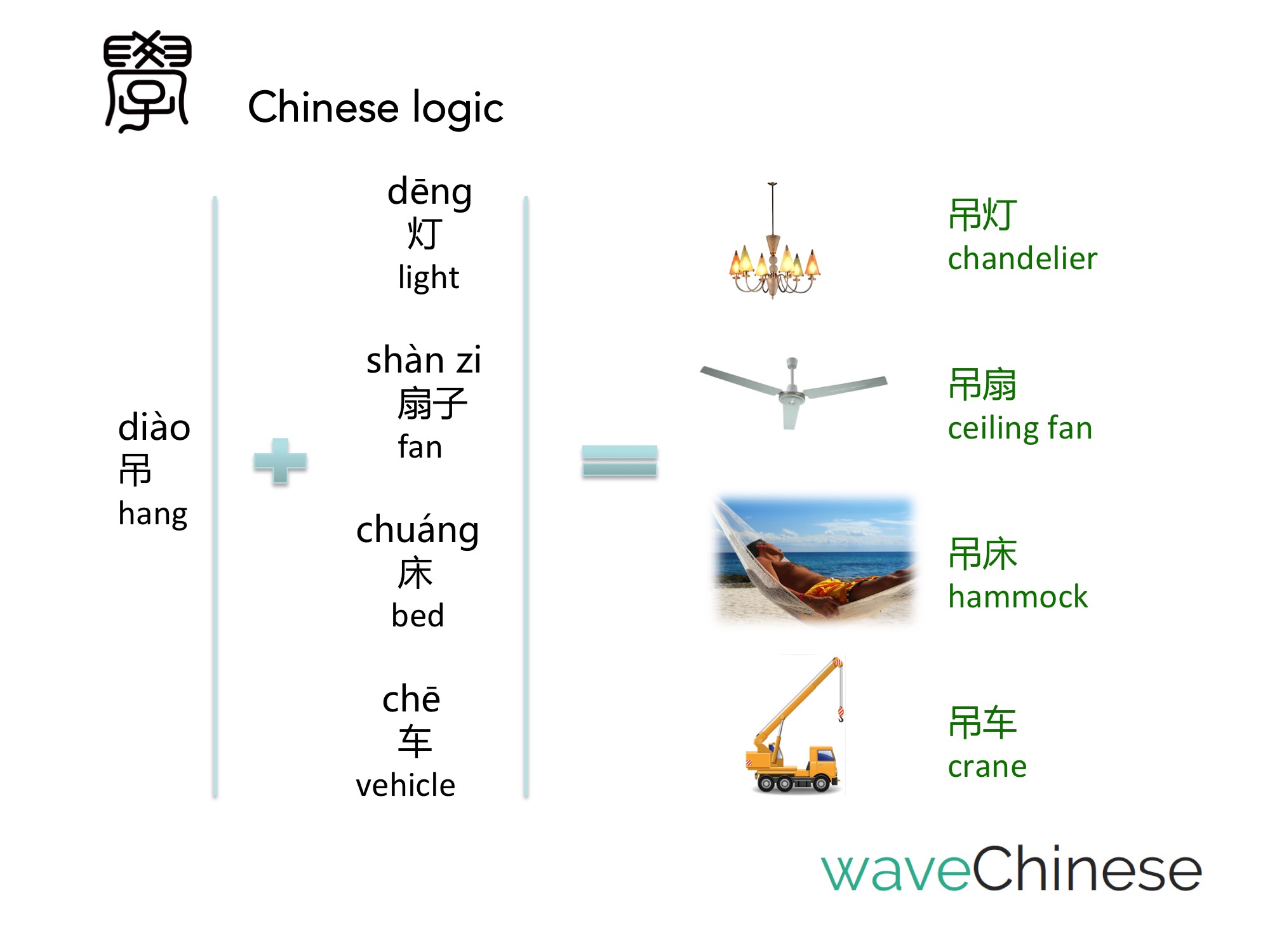 DIALOGUE
在新家
女儿:哇,我们的新家好大呀!
爸爸:是吗?下一步我们就开始装修。
女儿:太好了!爸爸!可以在我的卧室装一个漂亮的吊灯吗?
爸爸:没问题!客厅装一个大吊灯,你的卧室装一个小吊灯。还有什么要求吗?
女儿:在阳台装一个吊扇吧!不光可以吹跑蚊子,还很凉快。
爸爸:好啊!你看那边的两棵树,距离刚刚好,可以挂一个吊床,夏天晚上你可以躺在上面看星星。
女儿:太棒了!爸爸!那边路上有辆吊车过来了。
爸爸:嗯,咱们小区有的地方还在施工呢。
TRANSLATION
In the new house
Daughter: Wow, our new home is huge!
Dad: Yeah? We will start to do decorating in the next step.
Daughter: Great! Dad! Could you fit up a pretty ceiling light in my bedroom?
Dad: No problem! I will fit up a big chandelier in the living room and a little ceiling light in your bedroom. Are there any other requirements?Daughter: Fit up a ceiling fan above the balcony! It will not only blow away mosquitoes, but also nice and cool.
Daddy: Okay! Look at the two trees over there, and the distance is just right, we can hang a hammock, you could look at the stars while lying on it in summer nights.
Daughter: Great! Dad! A crane is coming here.
Dad: Well, some places are still under construction in our community.
Original free Chinese learning materials created by experienced native Chinese tutors!
‍