Chinese logic -30 公园 | 动物园 | 花园 | 植物园
waveChinese
12th June 2016
Park your Chinese study...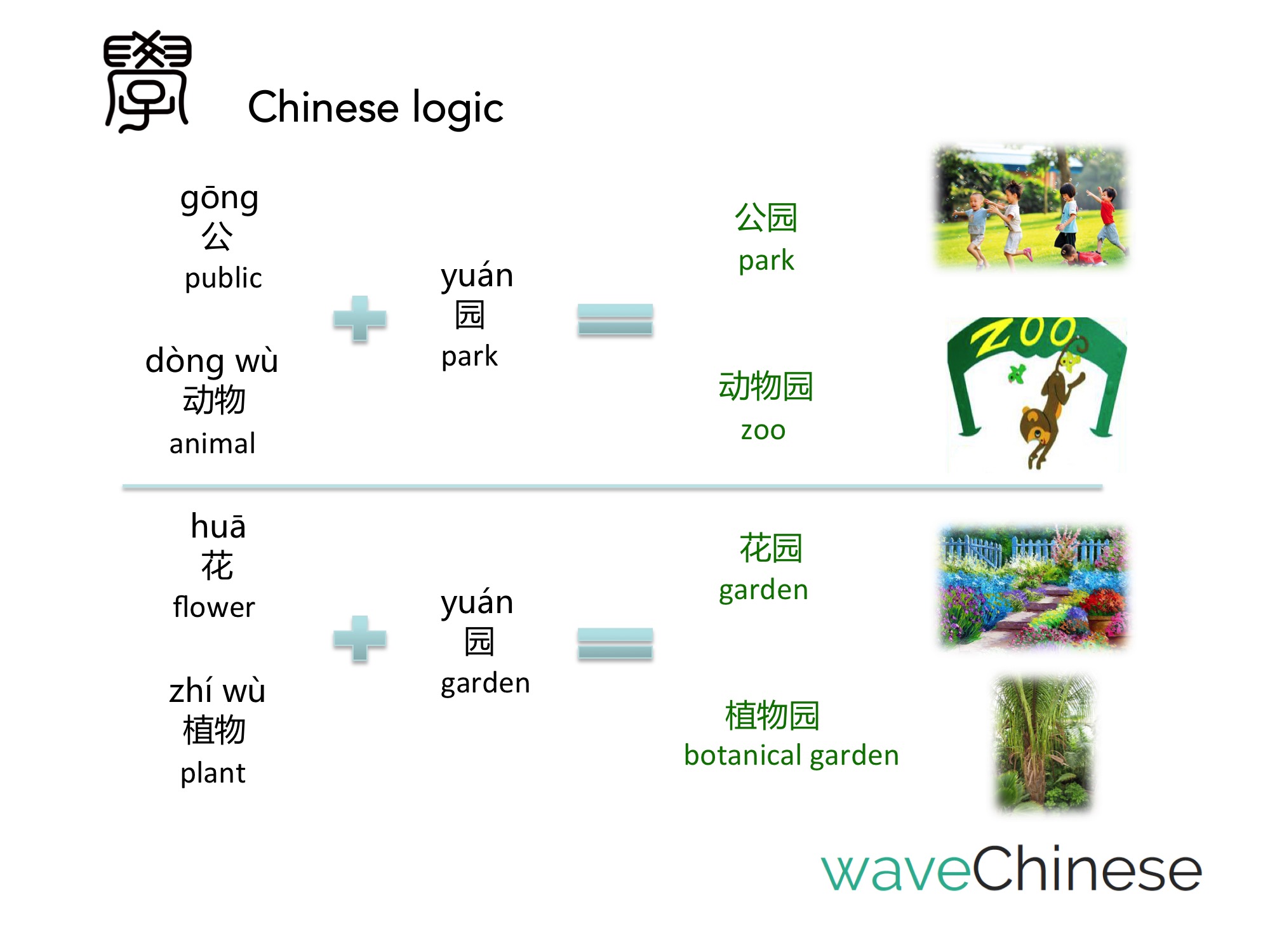 DIALOGUE
周末计划
丈夫:咱们这个周末做什么?你决定好了吗?
妻子:星期六上午去植物园。现在是春天,植物园的花一定开了。我要拍很多漂亮的照片。下午去动物园。动物园离植物园很近,几分钟就到了。里面有动物表演节目,很好看。
丈夫:星期天呢?
妻子:星期天去公园。那儿有座小山。我们可以爬山。
丈夫:咱们家花园的花也开了,可以拍照片。咱们家的狗也可以表演节目。在咱们家的跑步机上也可以锻炼。为什么一定要去植物园、动物园和公园呢?
TRANSLATION
The weekend plan
Husband: What are we going to do this weekend? Have you made a decision?
Wife: We are going to the botanical garden on Saturday morning. It's spring now, the flowers there must be blooming. I will take a lot of beautiful photos. And we go to the zoo in the afternoon. The zoo is close to the botanical garden, only need a few minutes to be there. There are great animal shows inside the zoo.
Husband: What about Sunday?
Wife: Go to the park on Sunday. There is a hill to climb.
Husband: The flowers in our garden are also blooming for you to take photos. Our dog could perform, too. And we could also exercise on the treadmill. Why do we have to go to the botanical garden, the zoo and the park?
Original free Chinese learning materials made by experienced native Chinese tutors!