Chinese logic -29 水桶 | 垃圾桶 | 汽油桶 | 马桶
waveChinese
10th June 2016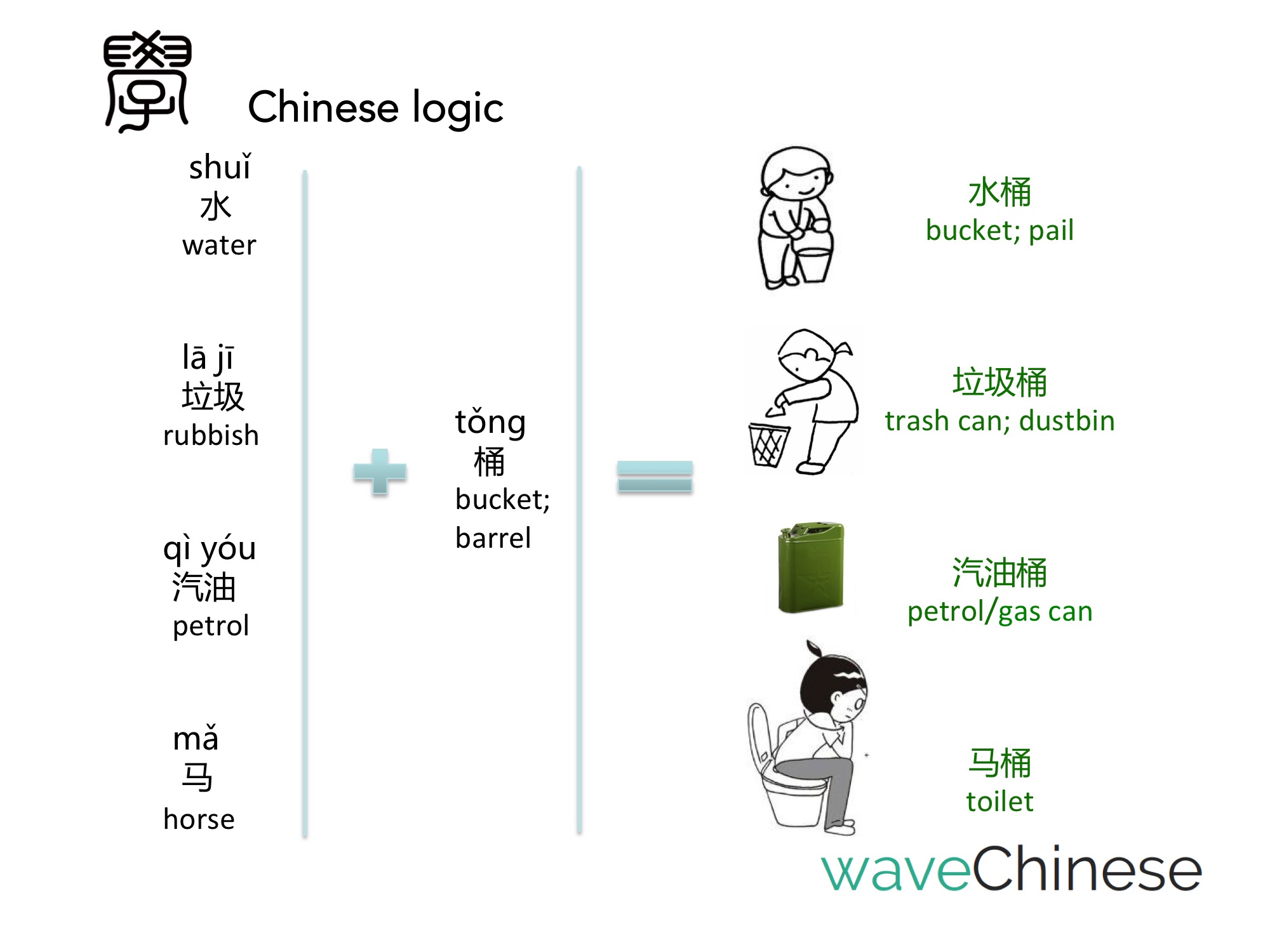 DIALOGUE
周末在家
妻子:小区里的大垃圾桶怎么都不见了?奇怪。
丈夫:被拉走了。好像要换一批新垃圾桶。你现在扔垃圾吗?
妻子:我准备扔掉后院那几个空汽油桶。等会儿你可以帮我一下吗?
丈夫:行。我先把马桶弄好。马桶堵住了。咱们家的水桶放哪儿了?我得接一桶水。
TRANSLATION
At home on the weekend
Wife: Why are all of the dustbins in our community disappeared? Weird.
Husband: Carted away. It seems that the property management office will replace them with a batch of new dustbins. Do you throw away rubbish now?
Wife: I plan to throw away those empty petrol cans in the backyard. Could you please help me later?
Husband: OK. I'll fix the toilet first. The toilet got clogged. Where's the bucket in our house? I have to obtain a bucket of water.
Original free Chinese learning materials made by experienced native Chinese tutors!