Chinese logic -17 西医 | 西餐 | 西装
waveChinese
28th May 2016
Let's take a journey to the west…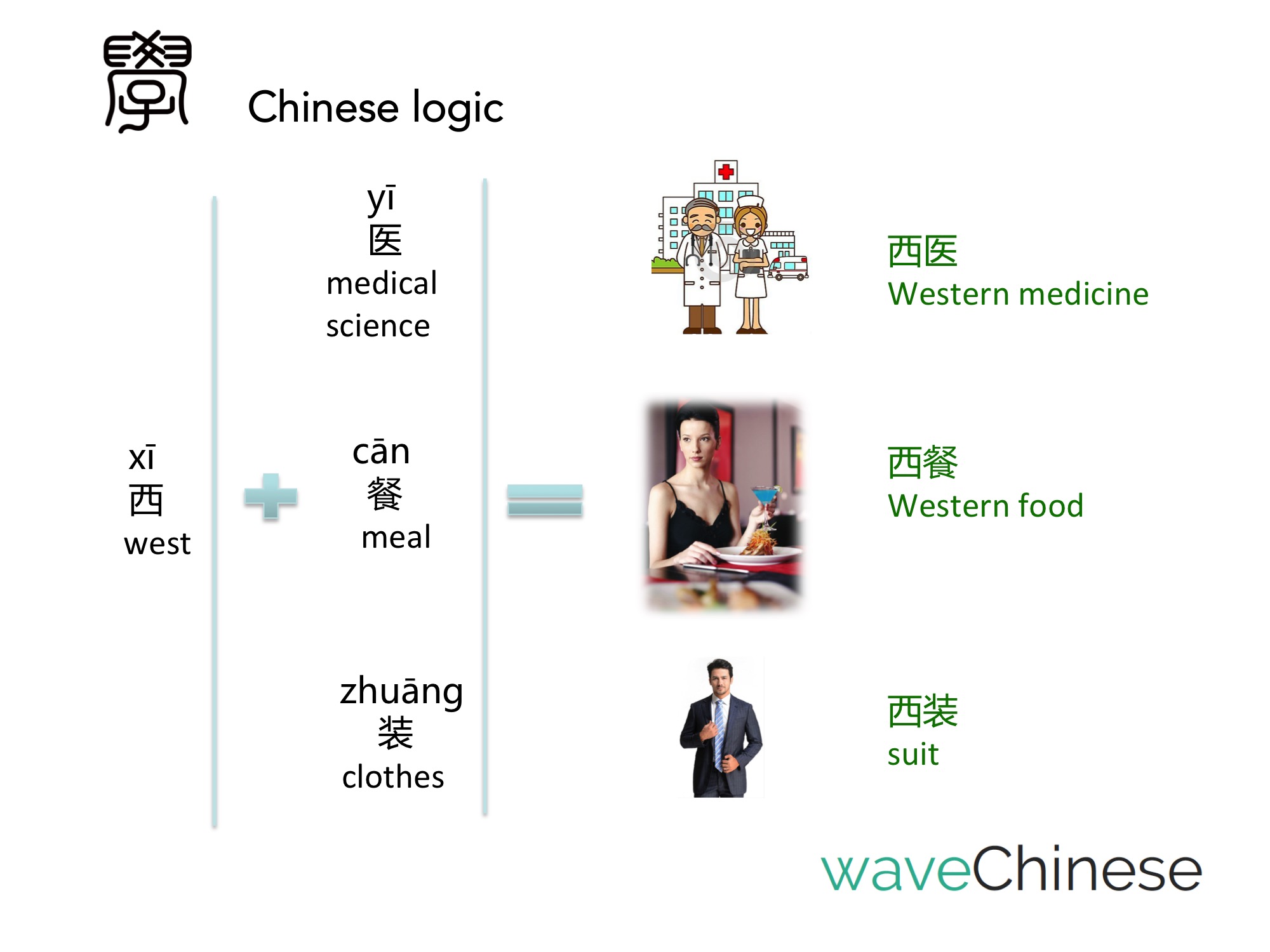 DIALOGUE
王华:李医生请我星期六晚上吃西餐,在上海最好的西餐厅。
妈妈:那你得穿漂亮点儿。
王华:没错!李医生肯定穿西装去,我也得穿得正式一些。
妈妈:对了,最近我偶尔头疼,不过不严重。你帮我问问他吃点儿什么药好。
王华:妈,李医生是西医,他肯定建议你先去医院检查一下。西药跟中药不一样,不能乱吃。
妈妈:我就是不想去医院才让你帮我问他的。
王华:西医一般都要先检查。
TRANSLATION
Wang Hua: Doctor Lee has invited me to eat Western food on Saturday evening, in the best western restaurant in Shanghai.
Mom: In that case, you must dress nicely.
Wang Hua: That's right. Doctor Lee will certainly wear a suit, and I have to dress up as well.
Mom: By the way, I've had an occasional headache lately, but not severe. Please consult him about which medicine I could take.
Wang Hua: Mom, Doctor Lee, is a western doctor. He will recommend you go to the hospital and have a check-up first. Western medicine is different from Chinese medicine. You couldn't take medicine indiscriminately.
Mom: I asked you to consult him because I don't want to go to the hospital.
Wang Hua: It usually needs a check-up first in western medicine.
Original free Chinese learning materials made by experienced native Chinese tutors!