Chinese logic -16 中医 | 中药 | 中文
waveChinese
27th May 2016
China was an early pioneer in medicine and written language.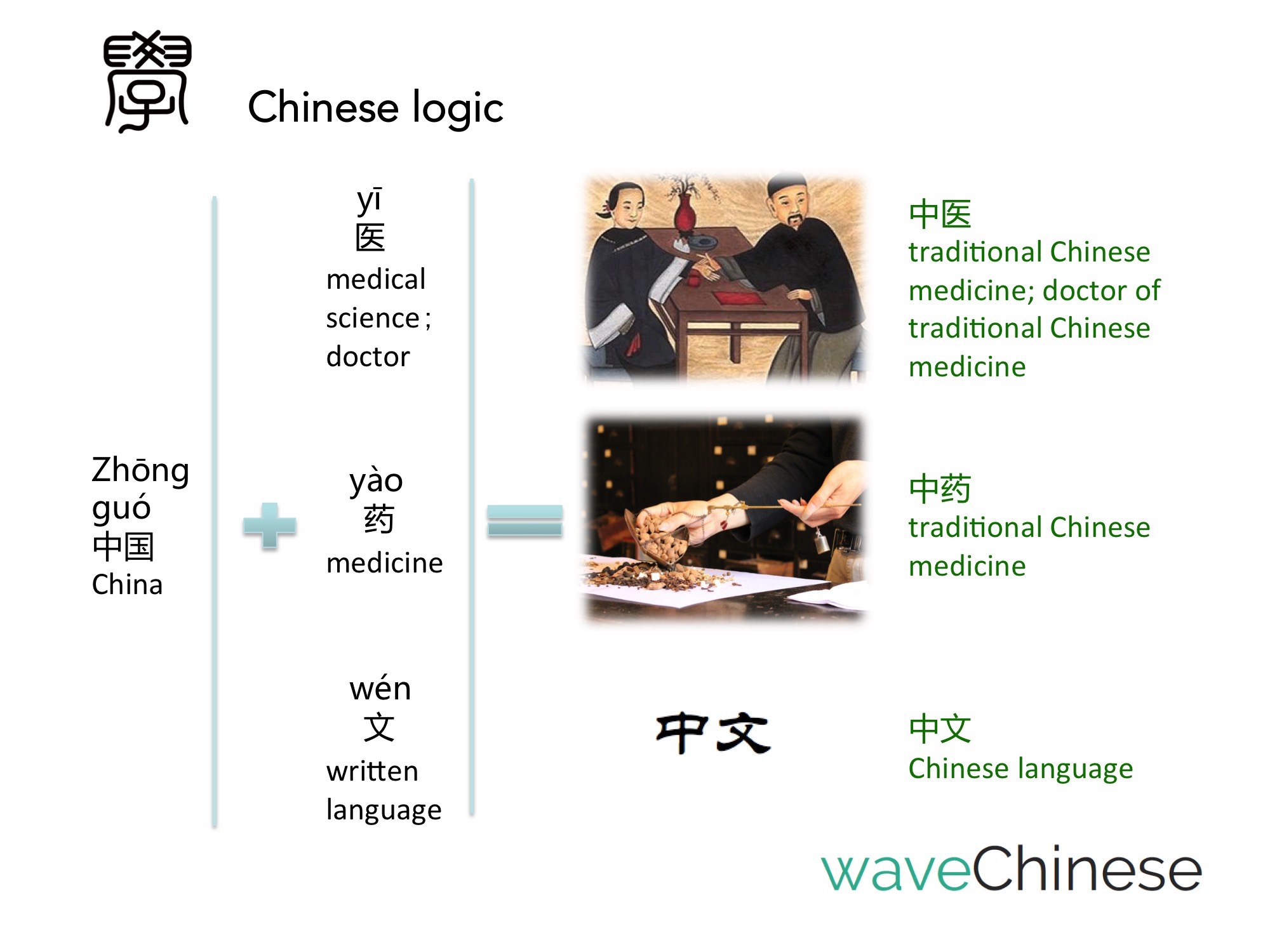 DIALOGUE
在大学
A:你来中国学习什么?
B:中医。你呢?
A:我学习中文。你的中文一定很好吧?
B:还可以。学中医得先学好中文。
A:中医好学吗?
B:比较难学。中药的名字很难记。
PINYIN
Zài dàxué
A: Nǐ lái Zhōngguó xuéxí shénme?
B: Zhōngyī. Nǐ ne?
A: Wǒ xuéxí zhōngwén. Nǐ de zhōngwén yídìng hěn hǎo ba?
B: Hái kěyǐ. Xué zhōngyī děi xiān xué hǎo Zhōngwén.
A: Zhōngyī hǎoxué ma?
B: Bǐjiào nánxué. Zhōngyào de míngzì hěn nánjì.
TRANSLATION
In the university
A: What do you study in China?
B: Chinese medicine. What about you?
A: I learn Chinese. Your Chinese must be good, right?
B: It's ok. You have to learn Chinese well before you know Chinese medicine.
A: Is Chinese medicine easy to learn?
B: It is not easy. The names of Chinese medicinal herbs are hard to remember.
Original free Chinese learning materials made by experienced native Chinese tutors!