Chinese logic -9 小学 | 中学 | 大学
waveChinese
14th May 2016
‍
‍‍You might want to skip this one. ‍‍‍
‍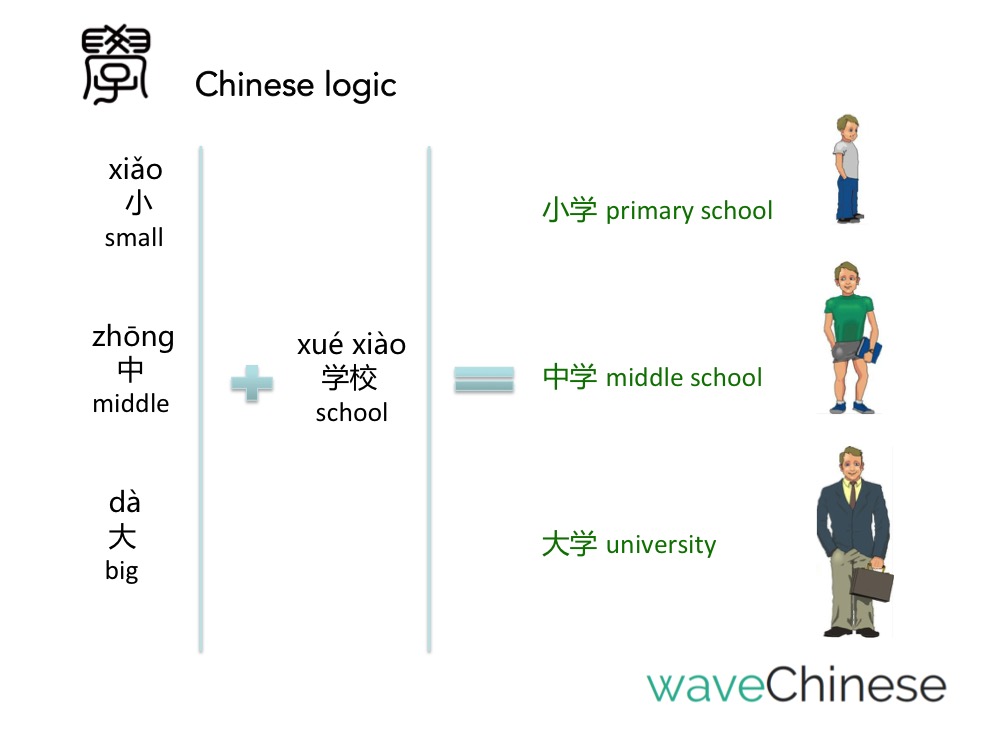 DIALOGUE
A:我想给一位朋友的孩子们买些东西,但是不知道买什么最好。
B:他们多大了?
A: 大儿子上大学,二儿子上中学,小女儿上小学。
A:我觉得你可以先问问他们。
PINYIN
A: Wǒ xiǎng gěi yí wèi péngyǒu de háizimen mǎi xiē dōngxi, dànshì bù zhīdào mǎi shénme zuì hǎo.
B: Tāmen duōdà le?
A: Dà érzi shàng dàxué, èr érzi shàng zhōngxué, xiǎo nǚr shàng xiǎoxué.
A: Wǒ juéde nǐ kěyǐ xiān wènwen tāmen.
TRANSLATION
A: I want to buy something for a friend's children, but I have no idea what the best things are.
B: How old are they?
A: The eldest son is at university. The second son is in high school. The youngest daughter is in primary school.
A: I think you could ask them first.
Original free Chinese learning materials made by experienced native Chinese tutors!