Chinese Logic -41 泳衣 | 泳裤 | 泳帽 | 泳镜
waveChinese
7th July 2016
Water, water everywhere but not a drop to drink...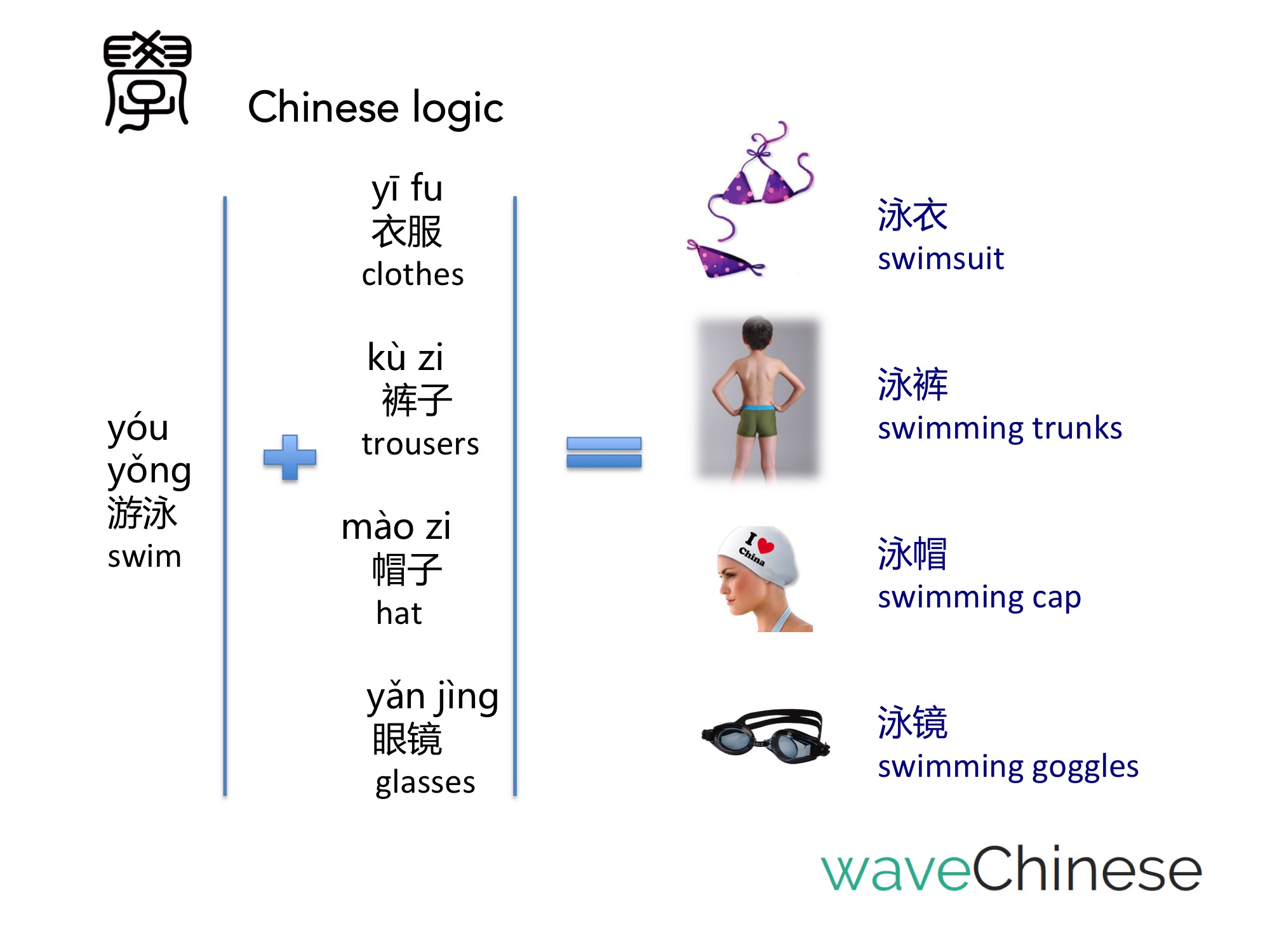 DIALOGUE
在游泳馆
A:好久不见!很久没见你来游泳了。
B:是!最近特别忙。我已经有一个多月没游泳了。你的泳衣是新买的吗?穿着特别漂亮!
A:是吗?谢谢!我前几天刚买了一整套,泳衣、泳帽、泳镜。
B:我好像忘带泳帽了。我看看。哎呀,我竟然把我老公的泳裤也带来了!估计是我走的时候太急了!
TRANSLATION
In the natatorium
A: Long time no see! I haven't seen you swim here for a long time.
B: Yes! I've been particularly busy recently. I haven't swum for more than a month. Is your swimsuit new? It looks particularly nice on you!
A: Does it? Thank you! I bought a whole set a few days ago, a swimsuit, swimming cap, goggles.
B: It seems that I forgot my cap. Let me see. Oh, I also brought my husband's swim trunks here! I guess I was just in a hurry to leave!
Original free Chinese learning materials made by experienced native Chinese tutors!

‍