Chinese logic -37 可爱 | 可怕 | 可怜 | 可笑
waveChinese
3rd July 2016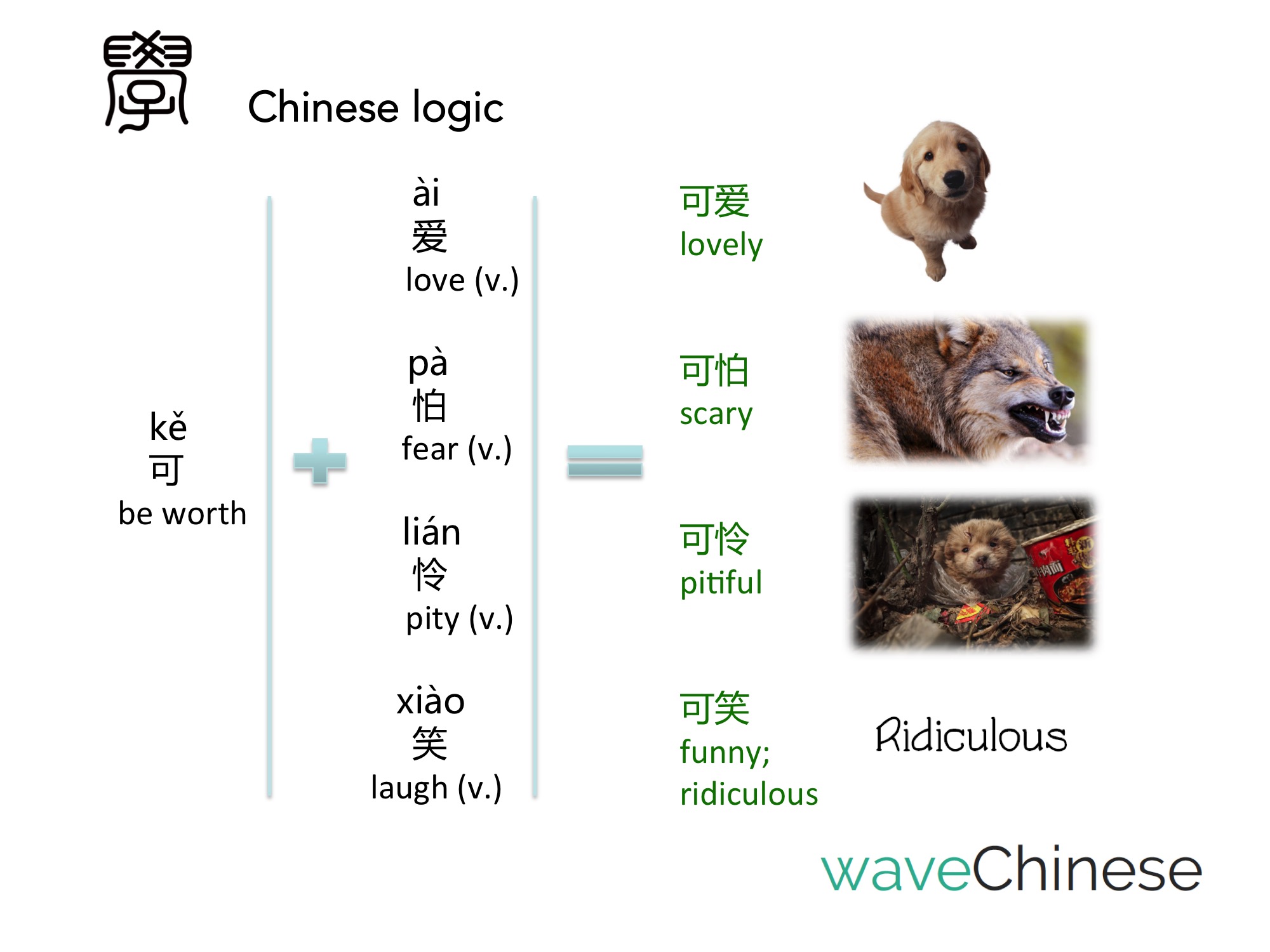 DIALOGUE
A:你最喜欢的卡通电影是哪部?
B:《冰河世纪》。里面的每个动物都超级可爱。
A:《冰河世纪4》,你看了吗?里面那个海盗看起来挺可怕的,上次差点儿把我外甥女吓哭了。
B:那个海盗的样子确实比较凶。我最喜欢看希德。他有时候特别可笑,笑得我眼泪都出来了。
A:不过有时候别的动物都不理他感觉他好可怜。
TRANSLATION
A: What is your favorite cartoon movie?
B: "Ice Age." All of the animals in the movies are super cute.
A: Have you watched "Ice Age 4"? The pirate in this movie looked quite scary and almost frightened my niece into crying last time.
B: That pirate was rather fierce-looking. I like to see Sid most. He was particularly funny sometimes, made me laugh so hard, and had tears in my eyes.
A: However, I felt that he was so poor sometimes when other animals ignored him completely.
‍‍‍‍Original free Chinese learning materials made by experienced native Chinese tutors!‍‍‍‍