Chinese logic 6 热闹 冷清
waveChinese
5th May 2016
‍‍Hot potato doesn't exactly translate into Chinese...‍‍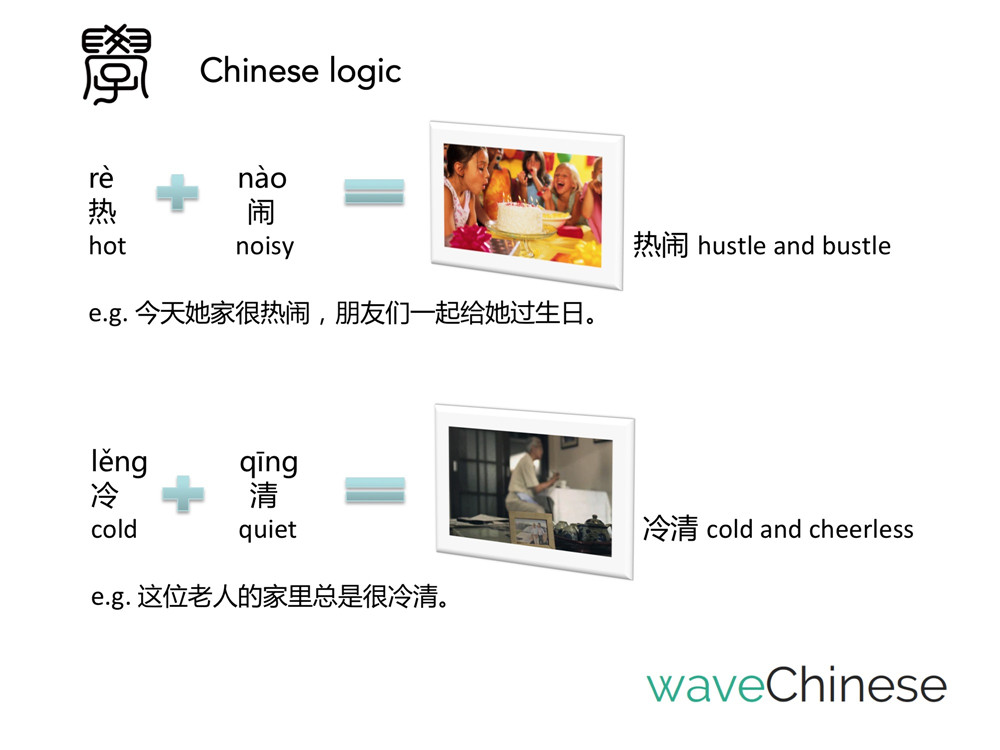 DIALOGUE
春节在老家
父亲:你们回来了,家里一下子热闹了。
儿子:平时只有你跟妈在家,确实有点儿冷清。过完年,你们跟我们一起去北京吧!北京的房子够住。咱们一家五口人住一起,热热闹闹,开开心心。多好!
父亲:你知道的,我在城里住不惯。城里太吵,人太多,到处都是车。热闹是热闹,住着不舒服。
儿子:住在老家安静是安静,但是没人照顾你们。我有点儿不放心。
父亲:没事儿。我们能照顾好自己。还没到需要你们照顾的时候。有事儿我会给你打电话。
儿子:好吧。只要你们愿意,随时来北京住。房间都给你和妈准备好了。
父亲:行。
TRANSLATION
In the hometown at Spring Festival
Father: Our home is lively all at once since you were back.
Son: Only you and mom were at home at ordinary times. That's a bit lonely. Let's go to Beijing together after the Spring Festival! Our house in Beijing is big enough. That will be great if the family live together, lively and happy.
Father: You knew, I am not used to living in the town. It's too noisy and crowded, and there are cars everywhere. It is bustling but not cozy to live there.
Son: It's quiet in the hometown, but nobody takes care of you two. I am a bit worried.
Father: It's all right. We can take good care of ourselves. It is not the time for you to care for us yet. I will call you if there is something that needs you.
Son: Fine. Come to us at any time when you're ready. We prepared a room for you and Mom.
Father: Okay.
Original free Chinese learning materials made by experienced native Chinese tutors!