Chinese logic -34 千里马 | 老黄牛
waveChinese
30th June 2016
I'm more of a meerkat-spots-eagle kind of person.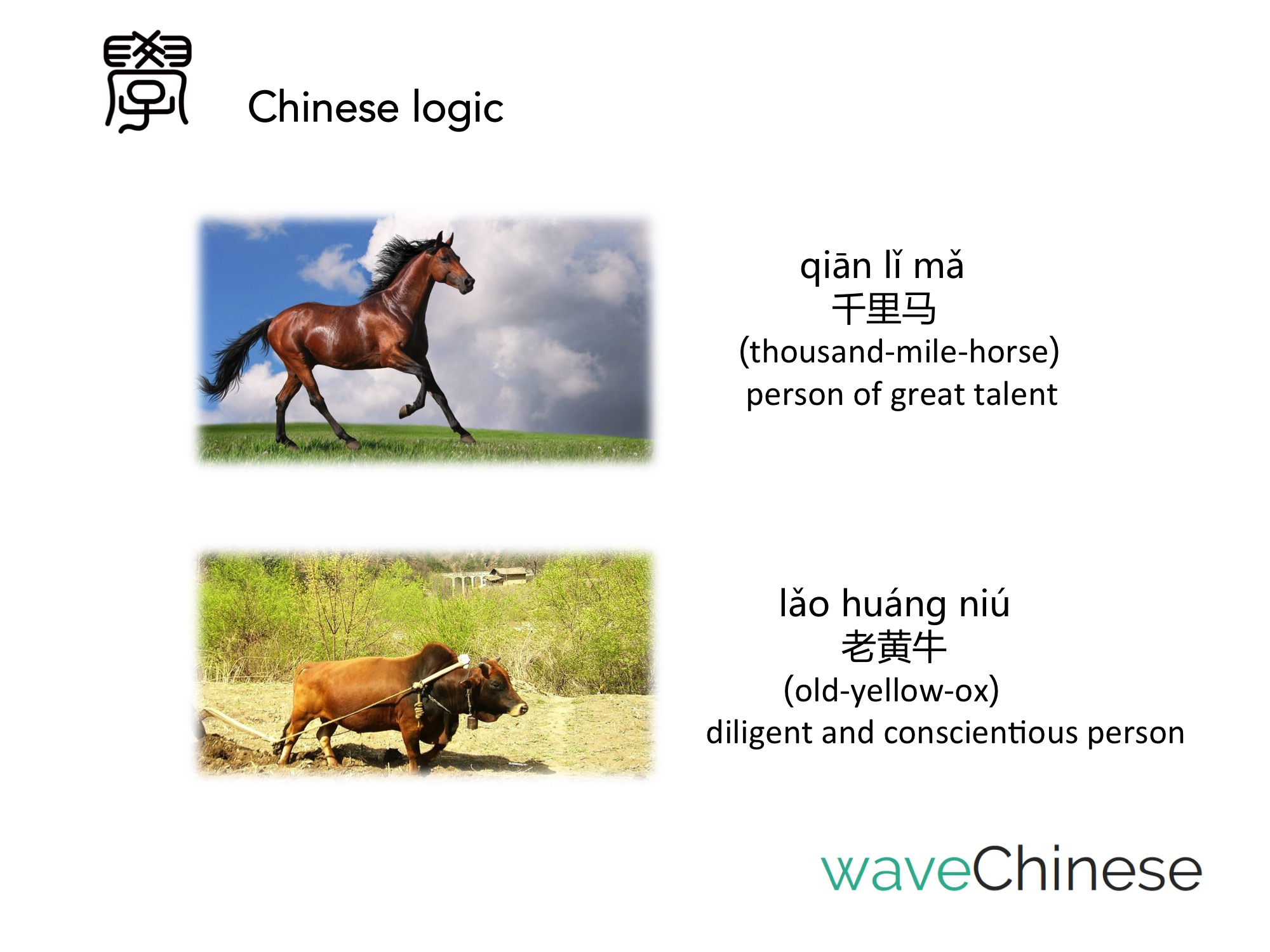 DIALOGUE
在公司食堂
A:听说老王要当经理了。
B:我也听说了。真不容易!他在咱们公司干了快十年了。终于要当经理了。
A:是。老王的性格有点像老黄牛,老老实实,勤勤恳恳,光干活不说话。
A:怪不得这么久才升职。你看小李,才进公司一年多就当上经理了。
B:小李是典型的千里马,学历高,能力强。不是一般人能比的。
A:的确是。
TRANSLATION
In the dining hall of the company
A: I heard that Wang would be a manager.
B: I heard that, too. It's not easy! He has been working in our company for almost ten years. Finally, he is going to be a manager.
A: Yes. Wang is a bit like an ox, honest and well-behaved, diligent, and conscientious, works a lot, but says nothing.
A: No wonder it took so long for him to get a promotion. Look at Li. He just became a manager when he's joined the company for more than a year.
B: Li is a typical talent with strong academic background and capability. We couldn't compare ordinary people with him.
A: Exactly.
‍‍Original free Chinese learning materials made by experienced native Chinese tutors!‍‍