Chinese logic 51 发火 发炎 发烧
waveChinese
29th August 2016
Hot words fast off the press! Remember these and improve your Chinese!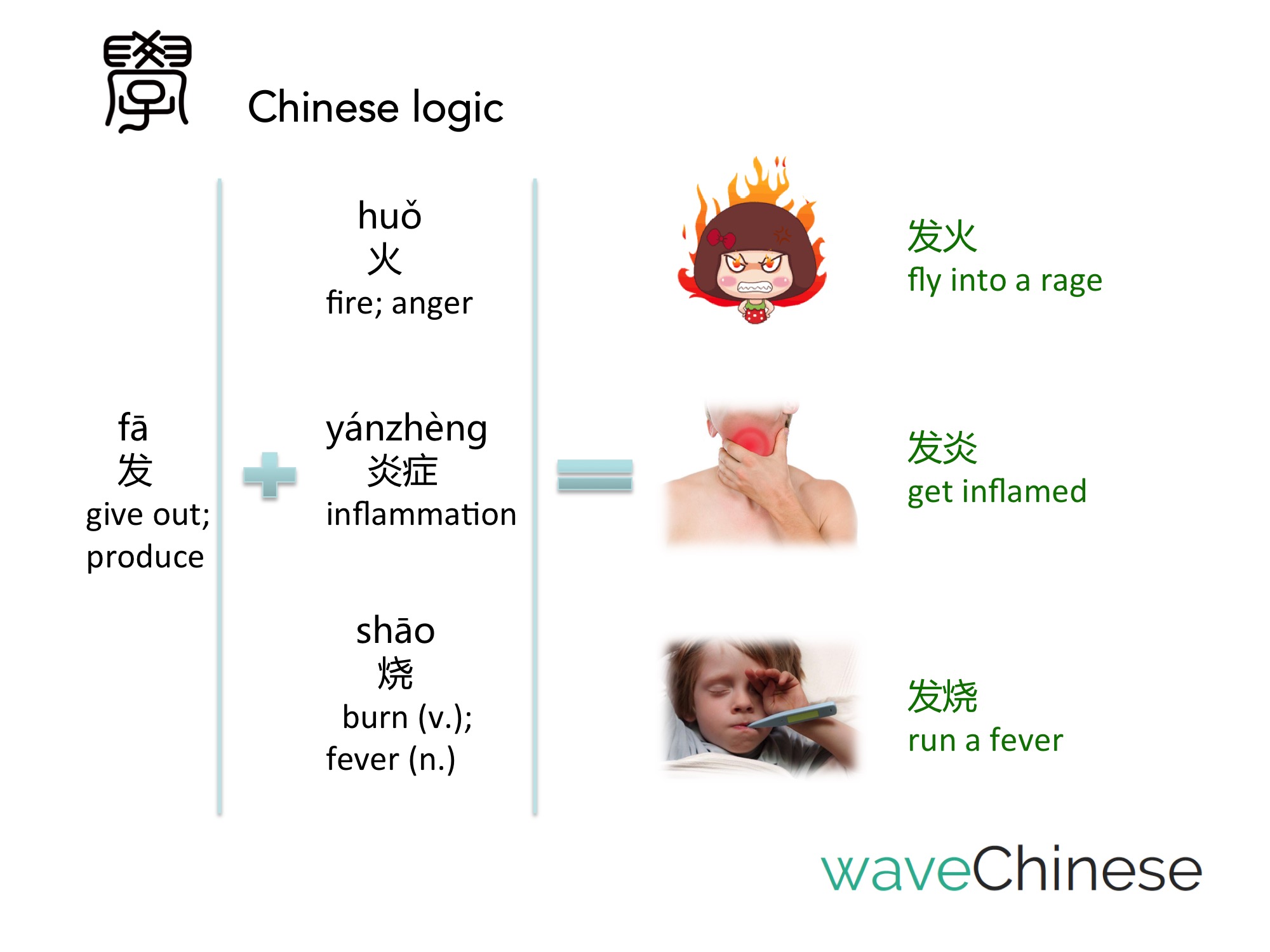 DIALOGUE
女儿:妈妈,爸爸最近为什么老发火?
妈妈:爸爸最近工作太辛苦了,公司业务出了一些问题他很着急,而且他今天身体不舒服。
女儿:爸爸怎么了?
妈妈:嗓子发炎,还发烧。
女儿:我去帮爸爸倒杯水吧。
TRANSLATION
Daughter: Mom, why did Dad always get very angry recently?
Mom: Dad worked too hard recently, and the business of the company had some problems, and he is not feeling well today.
Daughter: What happened with Dad?
Mother: He has got an inflamed throat, also a fever.
Daughter: Let me get Dad a glass of water.
Original free Chinese learning materials created by experienced native Chinese tutors!