Chinese logic -50 粗心 | 细心
waveChinese
26th August 2016
If we were all able to learn Chinese as fast as how Chinese children do, our Mandarin school would quickly be out of business. That said, funny pictures do help, so have a look and let us know what you think!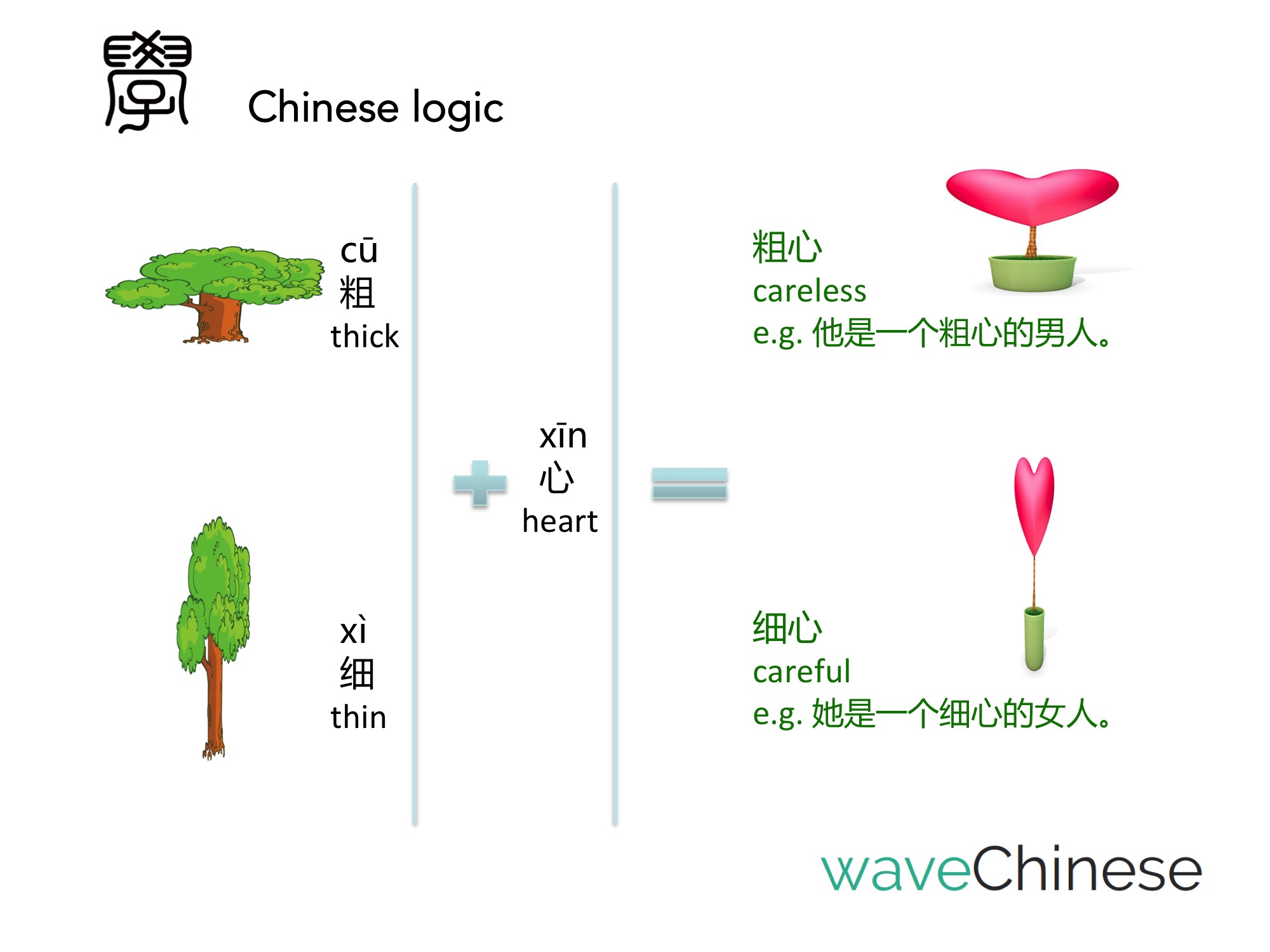 DIALOGUE
在机场


王华:哎呀!糟糕!
经理:怎么了?
王华:我忘带那份最重要的客户文件了。
经理:飞机还有一个小时起飞。快给前台的小李打电话,让她把文件送过来。
王华:好,好,我马上打。
经理:以后千万不能这样了!做事情一定要细心!
王华:经理,今天我真的太粗心了!以后一定注意!
TRANSLATION
At the airport
Wang Hua: Oh, it's awful!
Manager: What happened?
Wang Hua: I forgot to bring the most important client document!
Manager: There is still one hour for the plane to take off. Call receptionist Li now, ask her to send the document here.
Wang Hua: Okay, Okay, I will call her right away.
Manager: Never be like this again from now on! You must be careful when you do things!
Wang Hua: Manager, I was too careless today! I'll pay attention in the future.
Original free Chinese learning materials made by experienced native Chinese tutors!