Chinese logic -23 门口 | 窗口 | 伤口
waveChinese
3rd June 2016
Avoid this one if you're squeamish.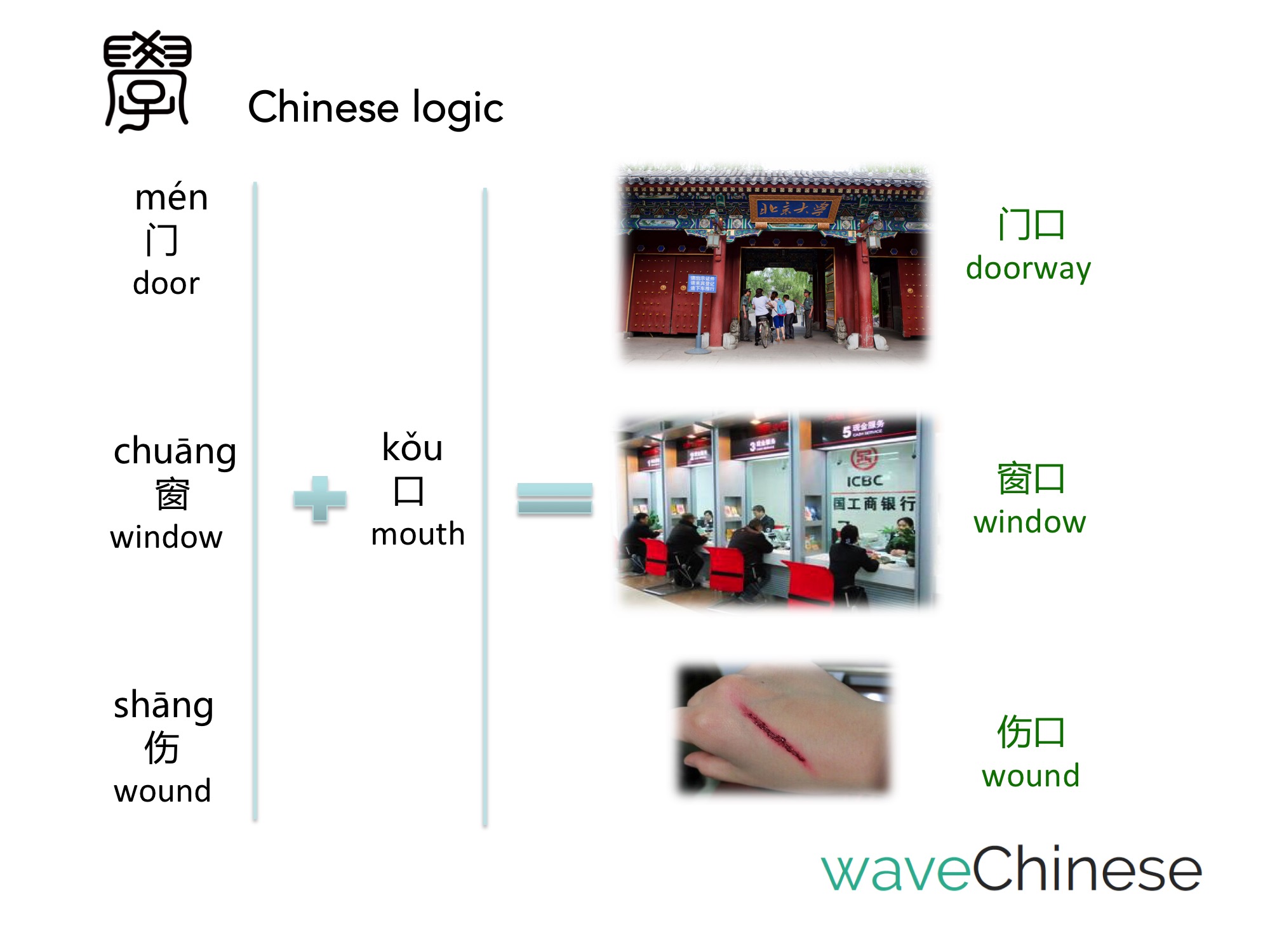 DIALOGUE
站在窗口

女儿:妈妈,快看,对面的邮局门口有一个纸箱,里面躺着一只猫。
妈妈:在哪儿?
女儿:你过来!站在窗口这儿看。
妈妈:它叫得好可怜。可能受伤了。
女儿:我们下去看看。看看它身上有没有伤口,需不需要帮助。
妈妈:走!
TRANSLATION
Standing by the window
Daughter: Mom, look, there is a cardboard box in front of the post office opposite. A cat is lying inside.
Mom: Where is it?
Daughter: Come here! Look through the window here.
Mom: He sounds pitiful. He possibly got hurt.
Daughter: Let's go down to take a look. See if there are any wounds on him and if he needs any help.
Mom: Let's go!
Original free Chinese learning materials made by experienced native Chinese tutors!