Chinese logic -14 爬山 | 爬树 | 爬梯子
waveChinese
25th May 2016
Climbing to better places.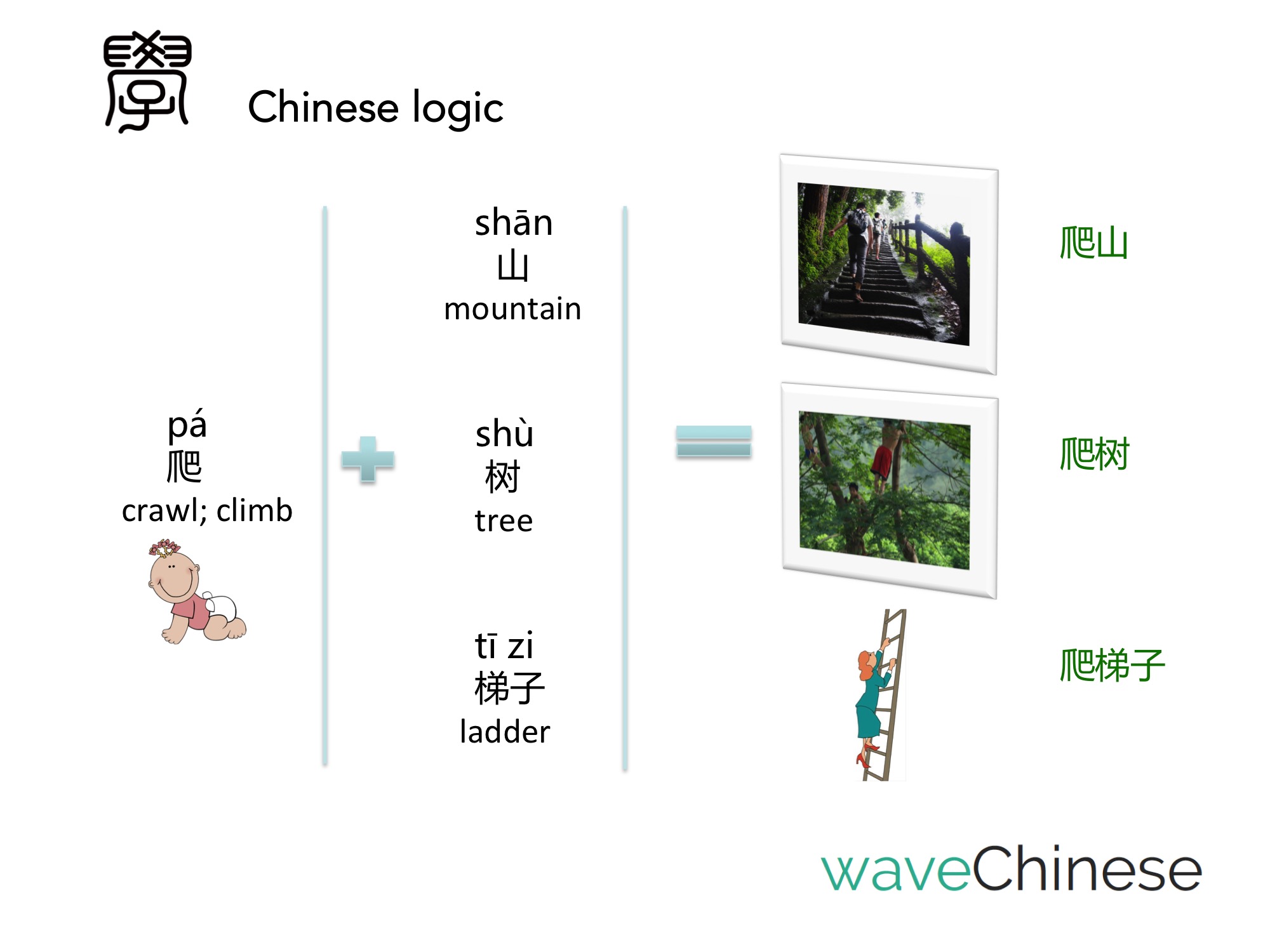 DIALOGUE
小时候
Mario:我小时候最喜欢爬树。我家门口有一棵大橡树。我总是爬上去坐在树枝上。
Sam:我小时候喜欢爬山。爬到山顶的感觉真的很棒。
Mario:你小时候害不害怕爬梯子?
Sam:我记得有一次,我爬上了一个很高的梯子。爬到最上面的时候,我很害怕。最后,我爸爸把我救了下来。
Mario:真好玩儿。我小时候也有点儿害怕爬大梯子。
TRANSLATION
When I was little
Mario: I liked climbing trees best when I was little. There was a big oak tree in front of my house. I always climbed up the tree and sat on a branch.
Sam: I liked climbing mountains when I was little. It's great to get to the tops of the mountains.
Mario: Were you afraid of climbing ladders when you were little?
Sam: I remember once I climbed up a very tall ladder, and I was so scared when I got to the top. My Dad saved me from the top at last.
Mario: It's great fun. I was also a bit scared of climbing giant ladders when I was little.
Original free Chinese learning materials made by experienced native Chinese tutors!