Chinese logic -36 电脑 | 电梯 | 电影
waveChinese
2nd July 2016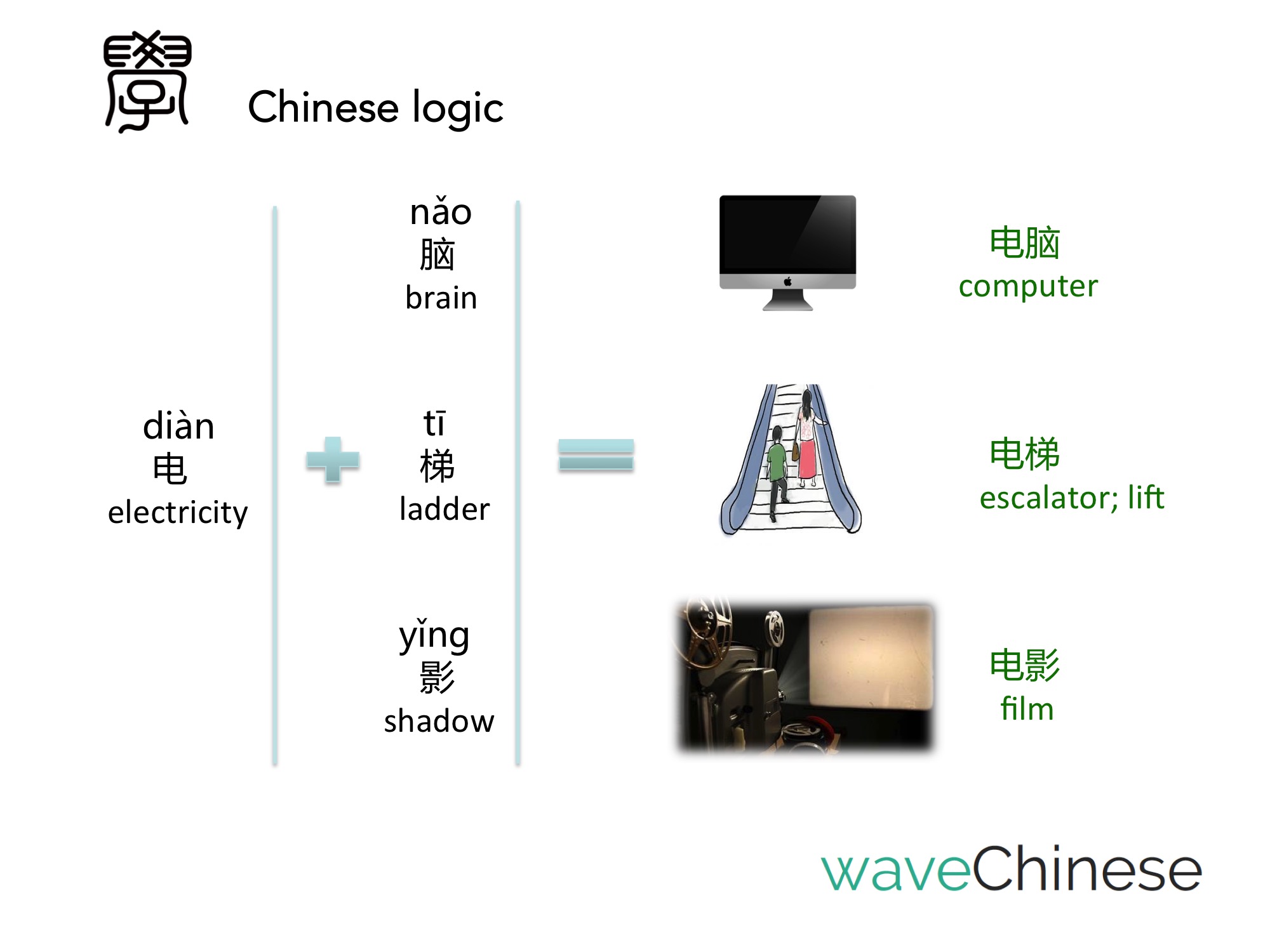 DIALOGUE
在宿舍

Mark:你的新电脑很漂亮!贵不贵?
Mario:不贵。我的电脑上有很多新电影。咱们一起看吧!
Mark: 好的!Sam呢?
Mario:我刚给他打电话了。他马上到,正在坐电梯。
DPINYIN
Zài sùshè
Mark: Nǐ de xīn diànnǎo hěn piàoliang! Guì bú guì?
Mario: Bú guì. Wǒ de diànnǎo shàng yǒu hěnduō xīn diànyǐng. Zánmen yìqǐ kàn ba!
Mark: Hǎo de! Sam ne?
Mario: Wǒ gāng gěi tā dǎ diànhuà le. Tā mǎshàng dào, zhèngzài zuò diàntī.
TRANSLATION
In the dormitory
Mark: Your new computer is excellent! Is it expensive?
Mario: No. There are a lot of new movies on my computer. Let's watch it together!
Mark: Okay! Where is Sam?
Mario: I just called him. He will be here soon, in the lift.
Original free Chinese learning materials made by experienced native Chinese tutors!

‍