Chinese logic 53 前台 后台
waveChinese
14th September 2016
Front desk is an important word for beginners to learn fast in Chinese. You'll often be asked to pay there when getting the bill/cheque.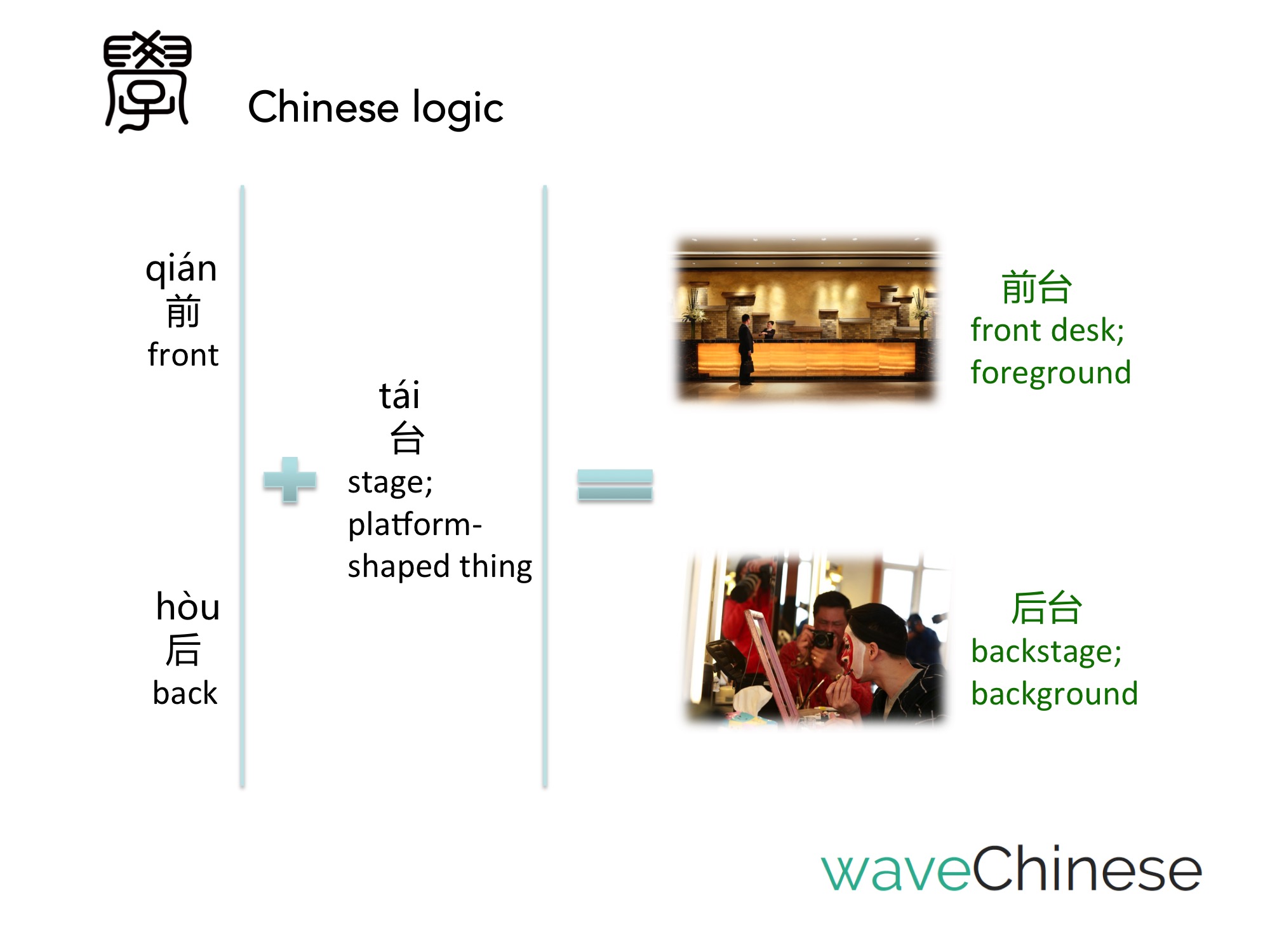 DIALOGUE
在公司
王华:咱们公司前台新来了一个特别漂亮的女孩,你知道吗?
经理:怎么了?你对她有想法?
王华:不是。我听说她有后台,好像是大老板的家人。
经理:你弄错了。我就是她的后台。
王华:啊?
经理:是我介绍她来公司工作的。
TRANSLATION
In the company
Wang Hua: Do you know that our reception has a new and particularly beautiful girl?
Manager: What happened? Do you have feelings for her?
Wang Hua: No. I've heard that she has backstage support and seems like the big boss's family.
Manager: You got it wrong. I am her backing.
Wang Hua: Ah?
Manager: I introduced her to work in our company.
Original free Chinese learning materials made by experienced native Chinese tutors!