Chinese logic 3 游泳圈 甜甜圈 黑眼圈
waveChinese
26th April 2016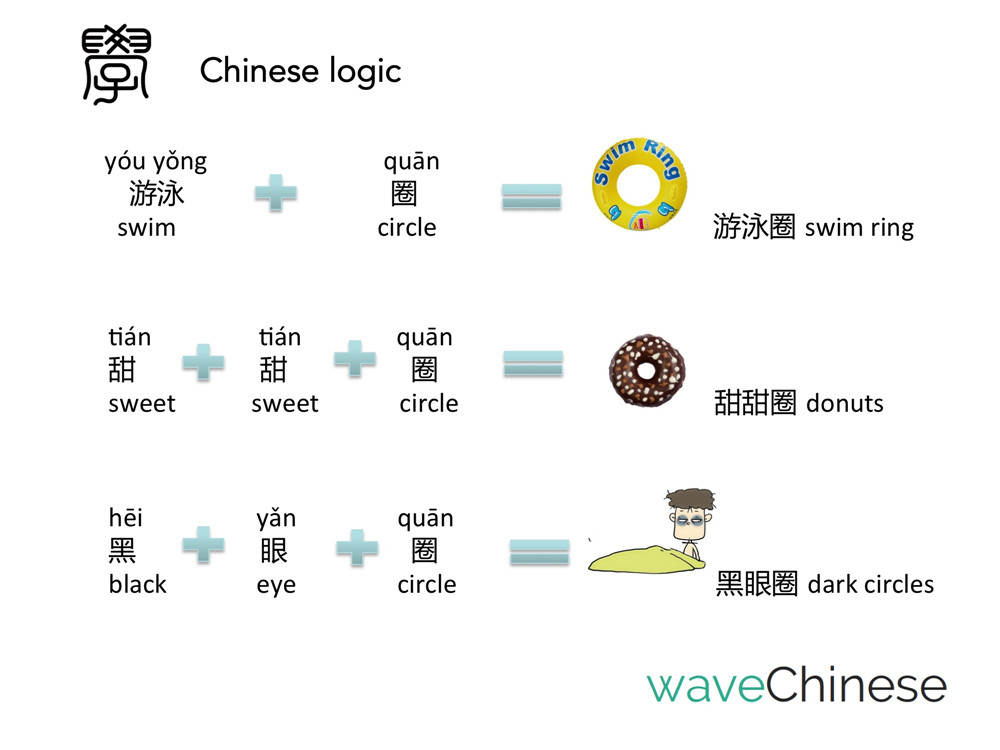 DIALOGUE
A: 你今天有黑眼圈儿呀。怎么回事儿?
B:别提了!昨天晚上做了一晚上甜甜圈。
A:为什么?
B:我平时都是买甜甜圈的。昨天吃完晚饭突然想自己做点儿。但是没想到挺难做,一直做到一点多才做完。
A:你那么爱吃甜甜圈?
B:你看我肚子上的游泳圈,里面全是甜甜圈!
TRANSLATION
A: You got dark circles today. What happened?
B: Don't mention it! I was making doughnuts the whole evening.
A: Why?
B: I buy doughnuts at ordinary times. And I had an idea to make doughnuts by myself after yesterday's dinner. But I didn't expect it's quite challenging, and I didn't finish until 1 am.
A: You love doughnuts so much?
B: Look at the "spare tire" around my waist, all doughnuts inside!
Original free Chinese learning materials created by experienced native Chinese tutors!