Chinese logic -33 好玩
waveChinese
29th June 2016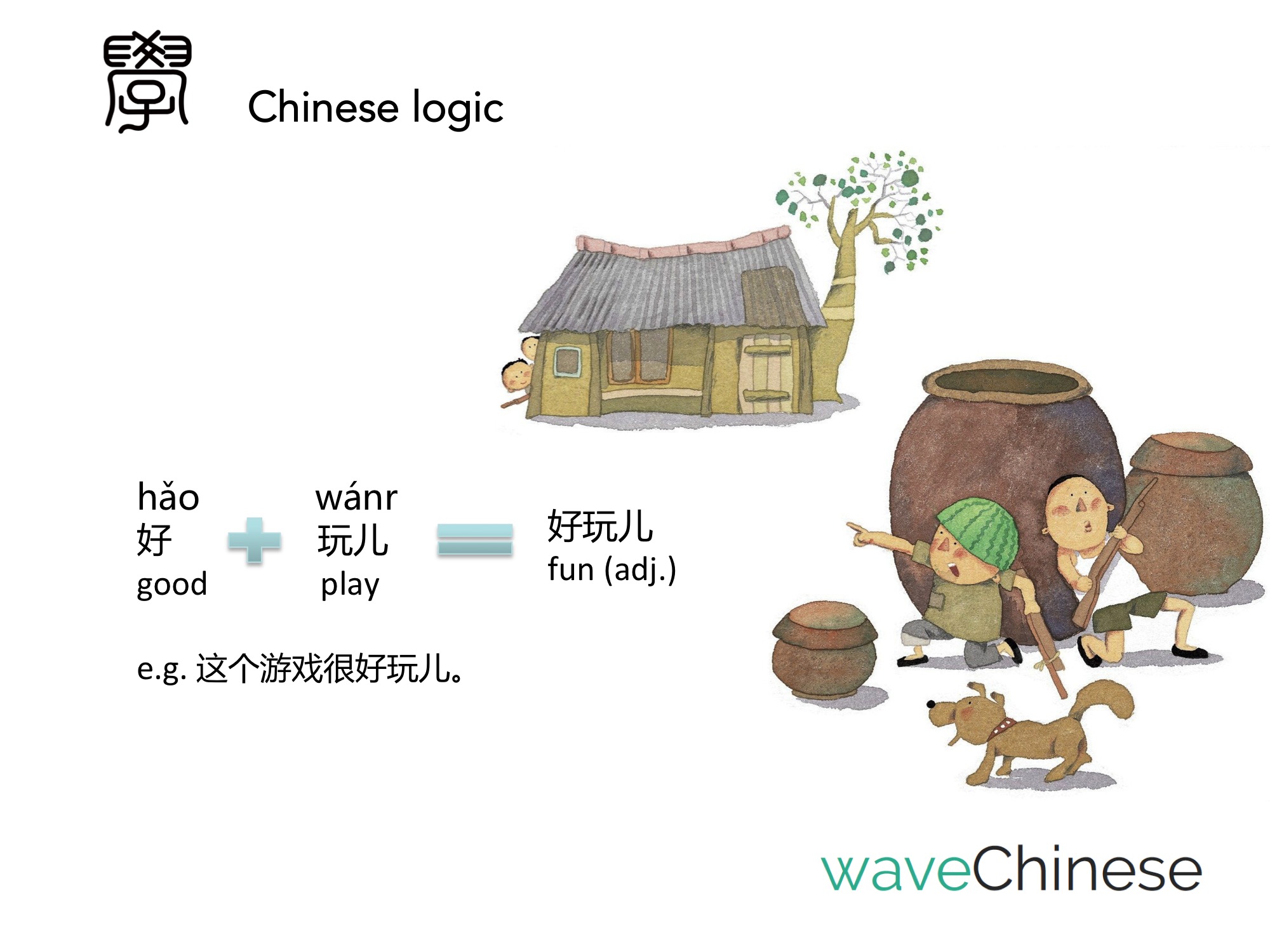 DIALOGUE
A:你会玩《我的世界》吗?
B:不太会。不过我弟弟很喜欢玩这个。
A:这个游戏非常好玩。
B:里面有什么?
A:里面有很多好玩的地方。你可以在这些地方建一个自己的世界。
PINYIN
A: Nǐ huì wánr "wǒ de shìjiè" ma?
B: Bú tài huì. Búguò wǒ dìdi hěn xǐhuān wánr zhège.
A: Zhège yóuxì fēicháng hǎowánr.
B: Lǐmiàn yǒu shén me?
A: Lǐmiàn yǒu hěnduō hǎowánr de dìfang. Nǐ kěyǐ zài zhèxiē dìfang jiàn yígè zìjǐ de shìjiè.
TRANSLATION
A: Can you play Minecraft?
B: Not quite. But my younger brother likes to play it very much.
A: This game is very entertaining.
B: What's in the game?
A: There are a lot of exciting places in the game. You could build your world in these places.
Original free Chinese learning materials made by experienced native Chinese tutors!