Chinese logic -32 好看 | 好听
waveChinese
28th June 2016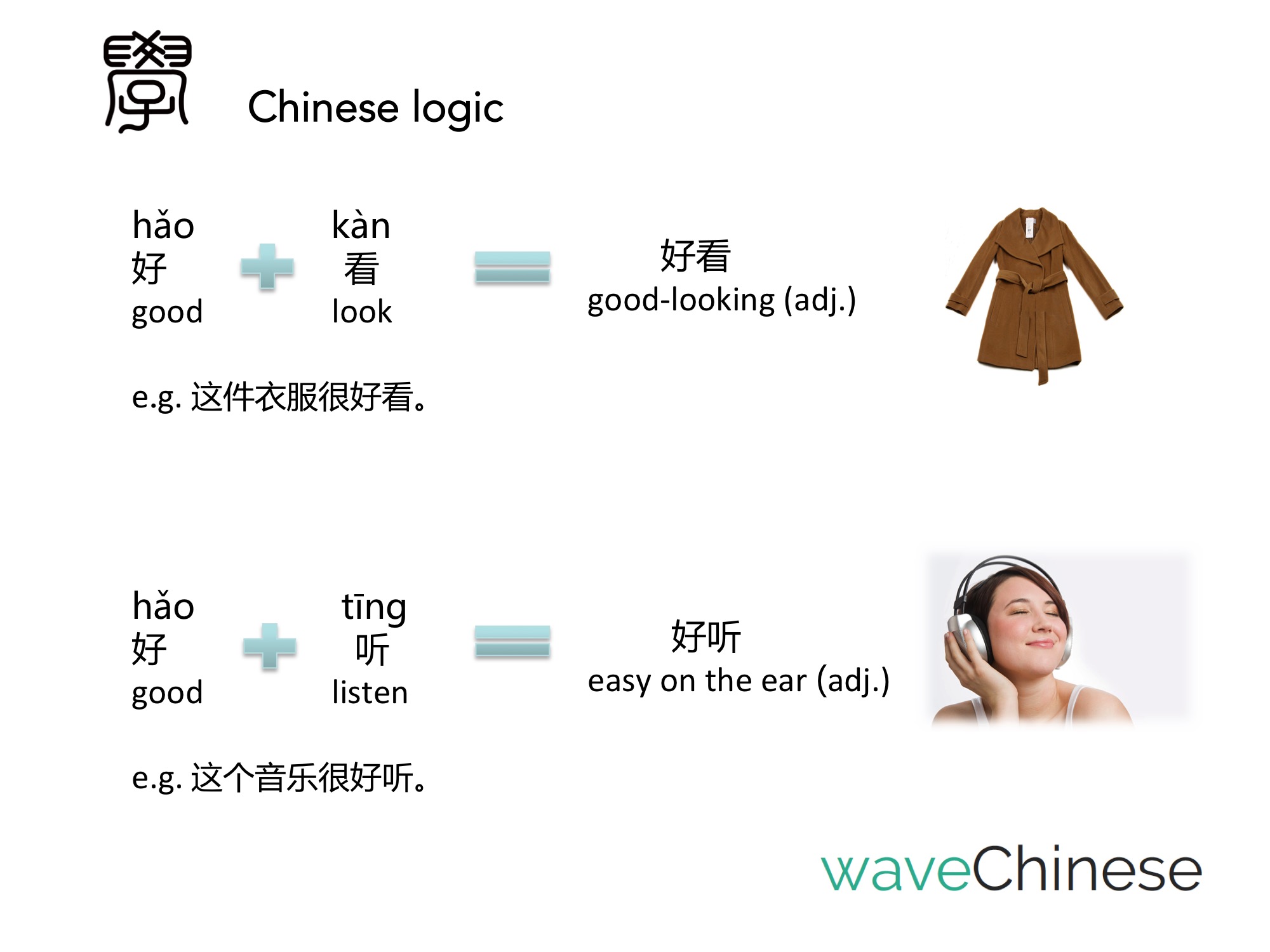 DIALOGUE
看表演
A:你认识那个女孩吗?她唱歌真好听!
B:她叫莎莎,是我好朋友。
A:她很漂亮!
B:是。在我的朋友里,她是最好看的,也是最好玩的。
PINYIN
Kàn biǎoyǎn
A: Nǐ rènshi nàgè nǚháir ma? Tā chànggē zhēn hǎotīng!
B: Tā jiào shāsha, shì wǒ hǎo péngyǒu.
A: Tā hěn piàoliang!
B: Shì. Zài wǒ de péngyǒu lǐ, tā shì zuì hǎo kàn de, yě shì zuì hǎowánr de.
TRANSLATION
Watch the performance
A: Do you know that girl? She sings well!
B: Her name is Shasha. She is a good friend.
A: She is beautiful!
B: Yes. She is the most beautiful and also the most fun person among my friends.
Original free Chinese learning materials made by experienced native Chinese tutors!