Chinese logic -11 口水 | 香水 | 洗发水
waveChinese
20th May 2016
‍‍Water, water, everywhere, but not a drop to drink. ‍‍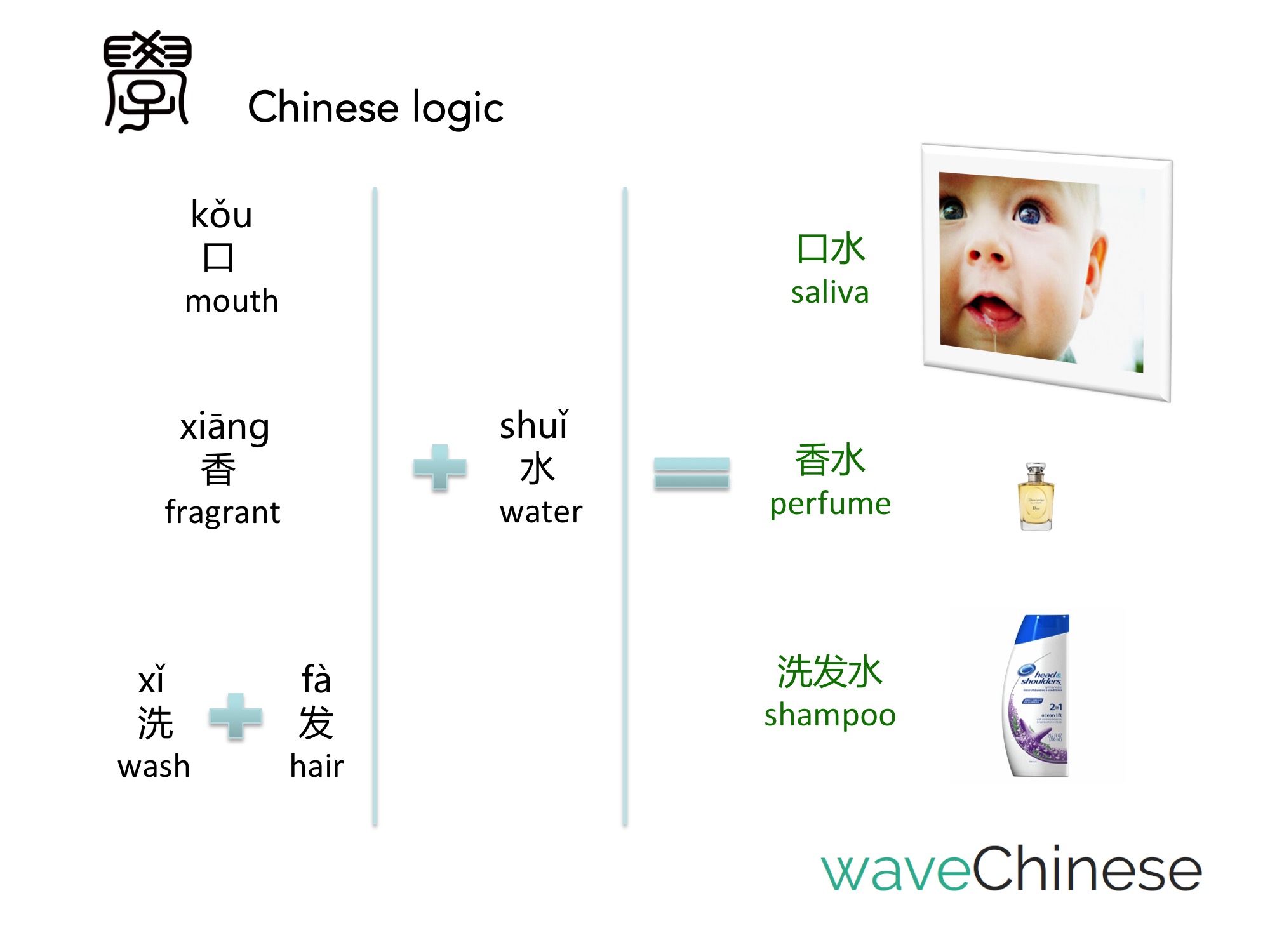 DIALOGUE
在餐厅等餐
男朋友:你今天特别漂亮!换香水了吗?很好闻。
女朋友:没有。不过我换了新的洗发水。这个洗发水很香。
男朋友:不错。
女朋友:我们等了多久了?菜怎么还没来?
男朋友:大概二十分钟吧。
女朋友:好饿!一想到虾饺我的口水就快流下来了。
男朋友:吃货。
TRANSLATION
Waiting at the restaurant
Boyfriend: You are incredibly beautiful today! Did you change the perfume? It smells nice.
Girlfriend: No. But I got a new shampoo. This shampoo has a heavy fragrance.
Boyfriend: Good.
Girlfriend: How long have we been waiting? Why isn't the food here yet?
Boyfriend: Probably 20 minutes.
Girlfriend: I'm starving. I'm about to salivate at the thought of shrimp dumplings.
Boyfriend: Foodie.
Original free Chinese learning materials made by experienced native Chinese tutors!
We thought you might also be interested in...