What do you see in our logo?
waveChinese
11th April 2016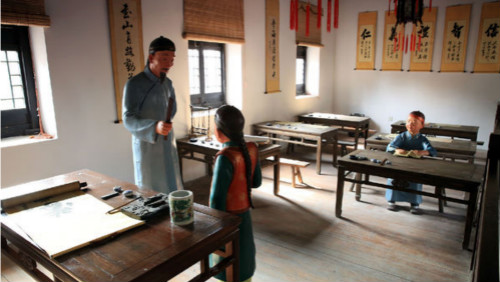 Some - but far from most - Chinese characters are pictographs. Why? Take our logo as an example; It's from the traditional Chinese character "學 xué ."

Here's the meaning of our logo:
The two x's represent Yin and Yang (opposing forces in nature) over a house (classroom) with a kid inside. The symbols on the left and right side of two x's represent the teacher's two hands. The teacher is putting knowledge and experience about Yin and Yang into the classroom.
What do you see?