Reading Chinese novels - a few tips
Amelia
19th March 2016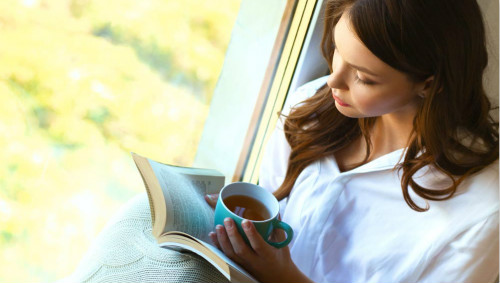 About the author :
Amelia lives in Melbourne and is studying law at university; she's also been a model; been learning Chinese for years and has written two super articles for us. How can she find the time!?
Reading Chinese novels can be a daunting experience, especially at the beginning as you are developing your language skills. that said it can also be a fun and rewarding experience.

Over the years studying Chinese, I have picked up some simple tips that made reading Chinese novels easier and more enjoyable. I will now share them with you below.

1. Firstly, find a novel with themes you're interested in. If you like fantasy look for fantasy novels, this will keep you interested and motivated whilst you go through the challenges of deciphering the novel.

2. Another good tip is to read novels you are familiar with that way it's easier to deduce the meaning and follow the plot lines. For example, I found it useful to try and read Harry Potter in Chinese. This is especially so at an intermediate level.

3. Thirdly, it's important to look for books at around your level so you are not overwhelmed and reading can be fun. Just beginning? How about try children's books:-)! Furthermore, a lot of Chinese novels have simplified versions, which can be useful if you are not at a super high level yet. That way you can enjoy the storyline without getting bogged down by very complex sentence structures and vocabulary until you are ready.

4. Another tip when reading a novel is to learn relevant vocabulary and note down words that come up a lot so you can learn the new vocabulary and don't have to keep looking up the same words. Also if you're reading a book about the countryside, or any other theme, it can be useful to learn some relevant vocabulary beforehand. This way you are not overwhelmed by all the new vocabulary.

6. Something to be weary of is names. This will get easier as you develop your language level, however it can be annoying when a few characters don't make sense and this is often because it's actually a name and not a word. Try and get use to basic grammar so you can quickly figure out when a strange combination of characters is actually a name. Sometimes it can also be helpful to read the words out loud and see if they sound like an English name or place, because that's what it might be!

7. My favourite tip is to find reading buddies to motivate you and discuss what you have read. This makes learning more fun and enjoyable. Book club anyone?

8. Lastly, I also advise as you reach higher levels to read some classics, this is a great way to learn Chinese culture and history.

Hope these tips help you when reading Chinese novels and beat of luck!‍‍
Original free Chinese learning materials made by experienced native Chinese tutors!