Chinese logic -62 水库 | 车库 | 冷库 | 数据库
waveChinese
15th November 2017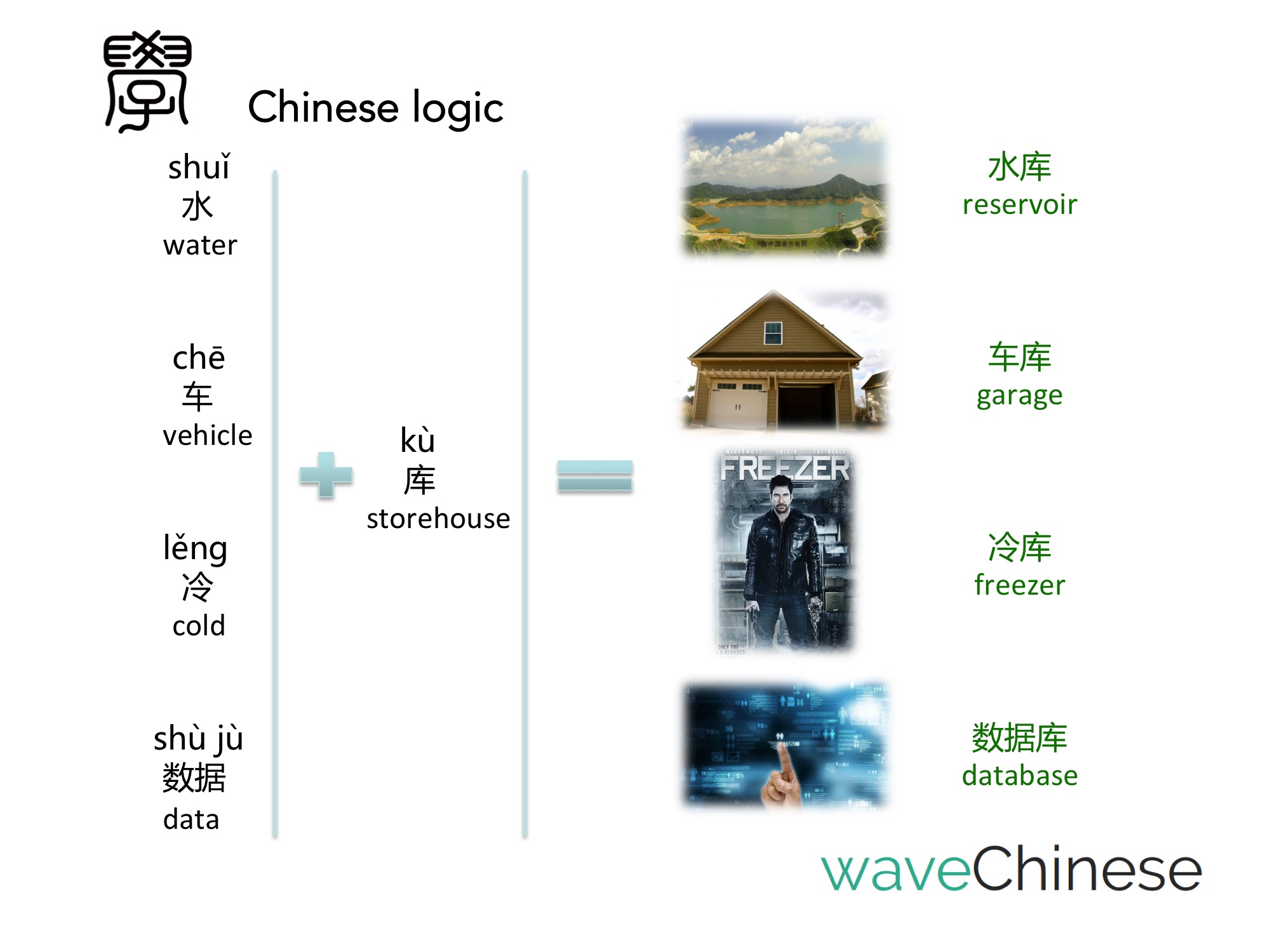 DIALOGUE 对话 duìhuà
[ 参观工厂 ]

王华:您看,这里是我们厂的冷库,有冷藏库,也有冷冻库。
客户:有点儿像冰箱。
王华:对。冷库就像是大冰箱,不过功能更多。
客户:这个冷库这么大。你们是怎么管理的?
王华:我们有专门的数据库。所有冷冻物品的信息都在里面。有专门的团队负责管理。
客户:这些货物一般都怎么运过来?
王华:您看那边,那是我们的车库。我们有专门的运输车队。
客户:不错,不错。谢谢你的介绍。对了,我听说附近有个水库,你知道在哪儿吗?
王华:不远,就在后面的山上。开车十分钟就到了。您要去那儿吗?
客户:有个朋友约了我去那儿钓鱼。
王华:哦,原来如此。待会儿我让司机送您过去。
客户:行。那麻烦你了!
王华:不麻烦,不麻烦。有什么需要您随时告诉我。
TRANSLATION
[ Visiting the factory ]
Wang Hua: Look, here is the cold store in our factory, there are refrigerator, also freezers.
Customer: Kind of like a fridge.
Wang Hua: Right. The cold store is like a large refrigerator, but with more functions.
Customer: This cold store is so big. How do you manage it?
Wang Hua: We have a special database. The information of all frozen items are in the database. A dedicated team is responsible for management.
Customer: How are these items transported here in general?
Wang Hua: Look over there, that's our garage. We have a special transport fleet.
Customer: Good, good. Thanks for your introduction. By the way, I heard there is a reservoir nearby, do you know where it is?
Wang Hua: Not far, in the mountains behind us. It need 10 minutes to drive there. Are you going there?
Customer: A friend asked me to go fishing there.
Wang Hua: Oh, I see. I'll ask the driver to send you there later.
Customer: Okay. Sorry to bother you!
Wang Hua: No bother, no bother. Please tell me at any time if there's anything you need.
Original free Chinese learning materials made by experienced native Chinese tutors!