Chinese logic -54 自学 | 自拍 | 自信
waveChinese
2nd December 2016
Good selfie technique is a prerequisite for basic integration into Chinese culture.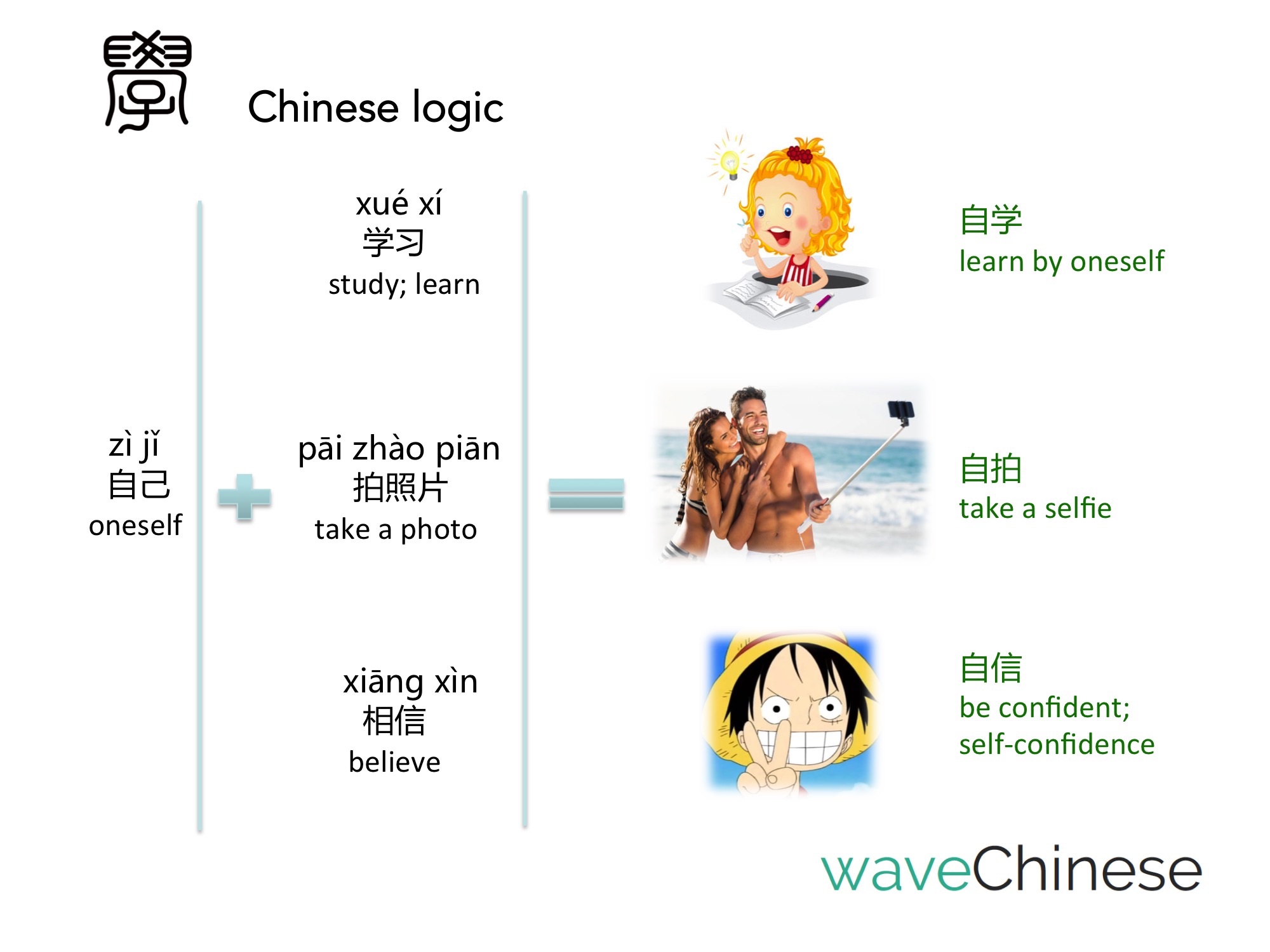 DIALOGUE 对话 duìhuà
[ 在别的城市出差 ]
老板:来来来!咱们来个自拍。
王华:好!一、二、三!好了!
老板:我看看。拍得很不错。你很会拍照嘛!
王华:没有没有。以前自学过一点点。
老板:自信点儿,年轻人。你很棒的!
王华:好的。谢谢。
TRANSLATION
[ At business trip in another city ]
Boss: Come on! Let's take a selfie.
Wang Hua: Sure! One two three! Done!
Boss: Let me see. A great shot. You are really good at taking pictures!
Wang Hua: It's nothing. I only learned a little bit by myself before.
Boss: Be confident, young man. You are great!
Wang Hua: Alright. Thank you.
Original free Chinese learning materials made by experienced native Chinese tutors!
We thought you might also be interested in...