Chinese logic -42 开心 | 伤心
waveChinese
9th July 2016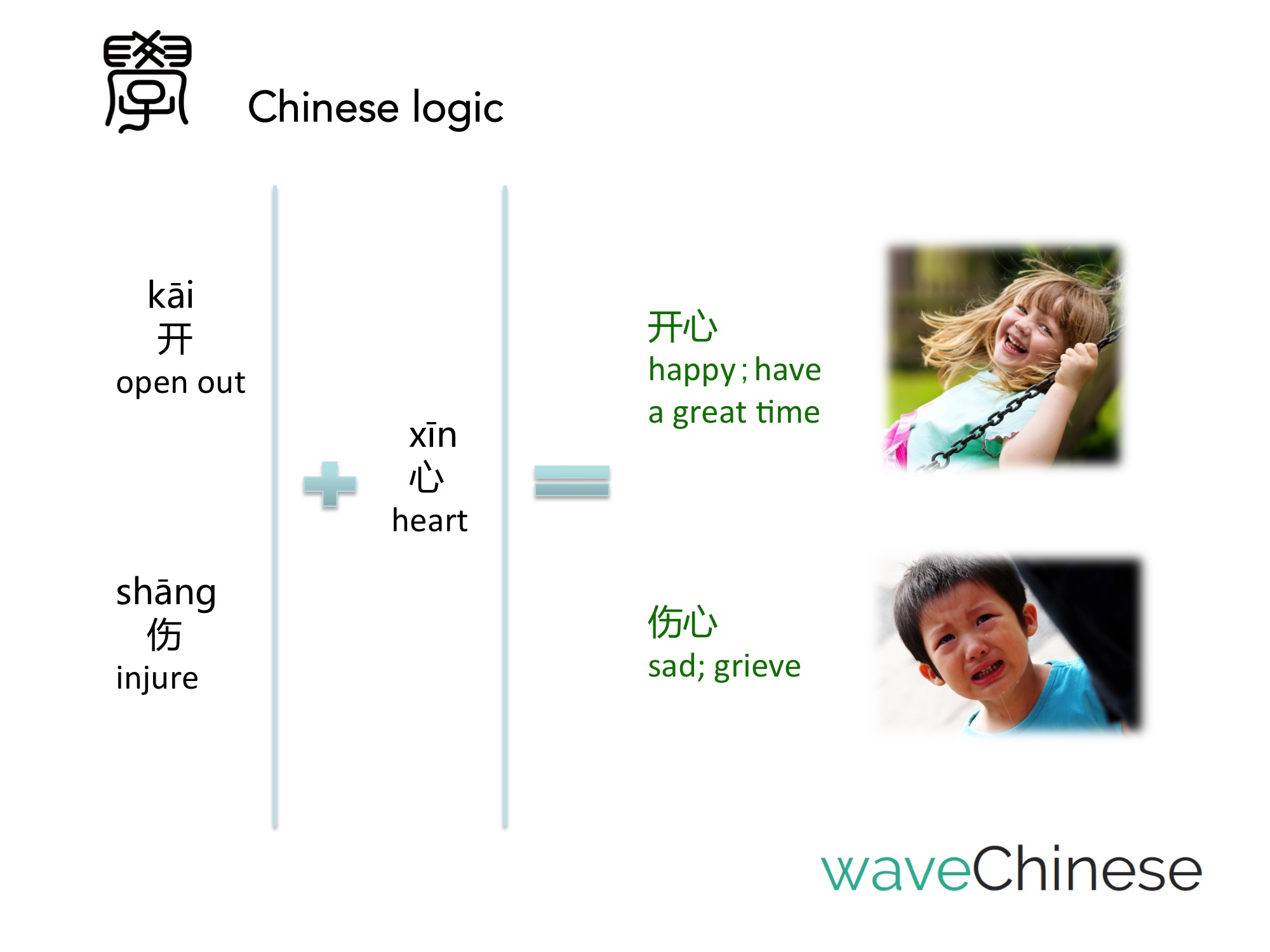 DIALOGUE
A:你今天一定有什么开心事吧?
B:你怎么知道?
A:你看你,笑得合不拢嘴。
B:是吗?你知道吗?昨天我的钱包丢了。我伤心了一下午。没想到今天早上就被送回来了。
A:难怪你这么开心。确实值得开心!
TRANSLATION

A: There must be something cheerful for you today, right?
B: How do you know?
A: Look at youself, you are smiling from ear to ear.
B: Am I? You konw what? My wallet was lost yesterday. I was sad for the whole afternoon. But it was sent back this morning unexpectedly.
A: No wonder you are so happy. It's really a happy thing!
‍‍Original free Chinese learning materials made by experienced native Chinese tutors!‍‍