Advanced reading -16 这本书,你"玩"过吗?
waveChinese
20th June 2016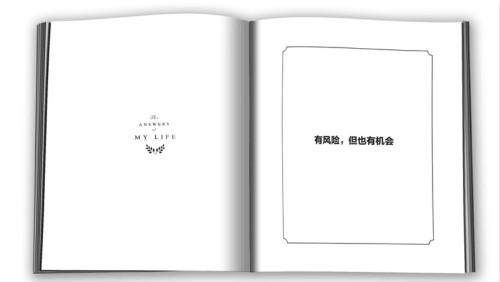 Have you ever wondered how great it would be to have a go-to guide for life's difficult questions? E.g. Would you like another drink? Where were you last night? Who the ——is this text from? This book has the answers.
最近有一本书很火,叫《我的人生解答书》。它很厚,像一本字典,但是每一页上只有一句话。

有人说它很神奇,因为当你遇到困难不知道该怎么办的时候,打开它,随便翻到其中任何一页,就可以得到答案!比如说:"我明天可以不上班吗?" 也许你得到的答案会是"别做梦了,醒醒吧!";"我什么时候可以找到女朋友?" 答案可能是"你需要制定一个计划!"。

不管你问什么问题,这本书好像都可以聪明地回答。它的答案会让你笑起来,同时会给你一个积极乐观的心理暗示。

我觉得这本书不是用来看的,而是用来玩的,而且最适合几个朋友聚会的时候玩,因为它可以让聚会的气氛热闹起来。其实它就是中文版的 <The book of answers>.
Can you answer these questions?

1)为什么有人说这本书很神奇?
2)这本书这么火的原因是什么?

3)这本书真的可以帮人解决问题吗?
Original free Chinese learning materials made by experienced native Chinese tutors!