Chinese logic -21 乐队 | 球队 | 登山队
waveChinese
1st June 2016
I'm still devastated that the Beatles split up.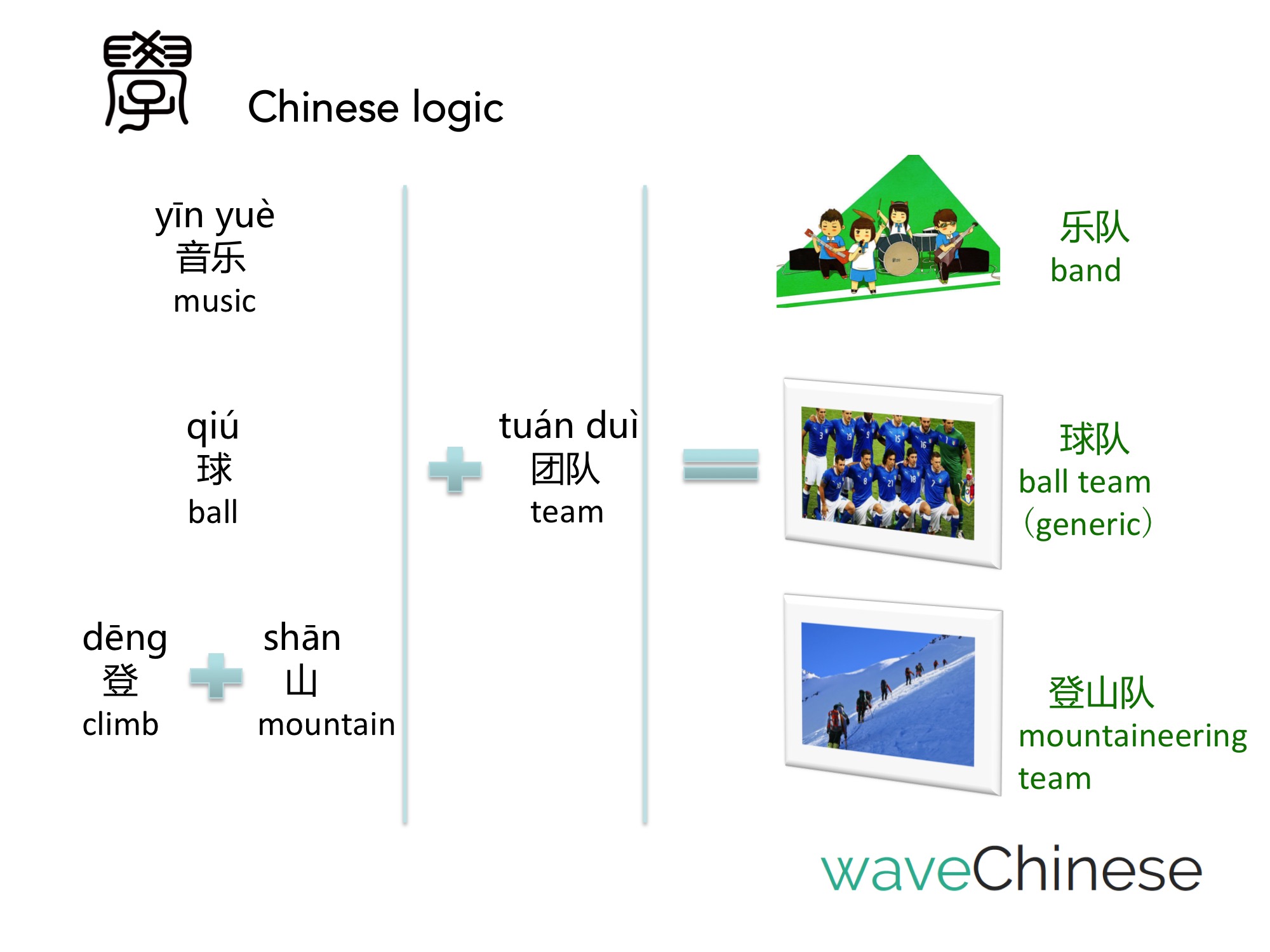 DIALOGUE
[ 星期一早上在公司聊天 ]
李:周末过得怎么样?
陈:还行。星期六早上那场NBA球赛,你看了吗?特别精彩。
李:哪个队跟哪个队?
陈: 勇士队跟马刺队。勇士队今年很厉害!球队老板竟然找到了那么多好球员。
李:真可惜,我错过了。星期五晚上陪老婆去看演唱会了,累得我睡到第二天中午才起来。
陈:什么演唱会?好玩儿吗?
李:花儿乐队的演唱会。我老婆是他们的粉丝。我觉得还行。对了,你看今天这个新闻了吗?2017年5月22日凌晨4点华耐登山队登上了珠穆朗玛峰。
陈:咱们公司后面那个华耐集团吗?
李:对!
陈:厉害!
TRANSLATION
[ Chatting in the company on Monday morning]
Lee: How's the weekend?
Chen: It's ok. Did you watch the NBA match on Saturday morning? It's fantastic.
Lee: Which two teams?
Chen: The Warriors and Spurs. The Warriors performaned very well this year! The team owners have found so many good players.
Lee: Unfortunately, I missed it. I went to the concert with my wife on Friday evening, and I was too tired to get up until noon the next day.
Chen: What concert? Was it fun?
Lee: The concert of "Flower Band". My wife is their fan. I think it's okay. By the way, have you read this news today? "HuaNai" mountaineering team has reached the summit of Mount Everest at 4am on 22 May, 2017?
Chen: The "Huanai" Group behind our company?
Lee: Right!
Chen: Amazing!
Original free Chinese learning materials made by experienced native Chinese tutors!